Passion fuels Burns' album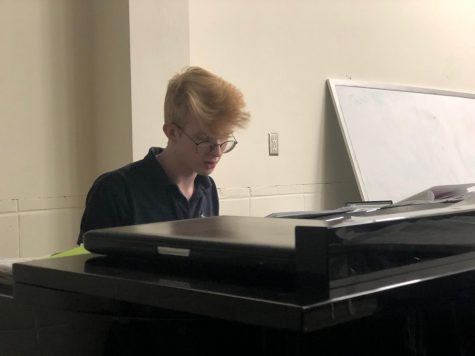 When was the last time you felt inspired to create something true to yourself? How about actually doing it and sharing it with the world? That's exactly what Noah Burns, '20, has been up to. For the past month and a half, Burns has been writing a music album, titled "When We Were Us."
It's a passion project that, as Burns put it,"Has been a lifetime in the making."
Burns has been  involved in music from a very young age. He learned a lot of what he knows about music from his mother, who was also an inspiration for the album. On top of that, he knows has to play multiple instruments, including the piano, the bass and the guitar.
More recently, he has also been involved in things such as choir and show choir. For him, music has always been a part of his life and creating an album is a reflection of that.
Burns decided to make an album because he wanted to make music that both expressed him and also sounded like something he would want to listen to. That's why the theme of the album is "finding yourself in the music."
Burns has been seriously writing it for about a month and a half, doing everything from composing the melodies and instrumentals, to also writing the lyrics. Established artists who gave him inspiration include Shawn James, Billie Eilish and Spencer Southerland. Burns categorized the album's genres to include electro, folk, rock, alternative, among many others.
So far, Burns has recorded at least eight songs, and plans to record  a few more. "When it comes to recording, I'm just down in my basement, with my microphone, instruments and the recording software Audacity. Each song has taken about one to four hours to record," said Burns.
Once he finishes recording, the next step will be to take it to a studio and master the audio. After that, Burns says he plans to find a recording company, where he will work to have the album distributed commercially, and then also upload it to Youtube to help gain more recognition.
Burns current songs include  "Charcoal Halls," "Make Me Bleed", "Weakness", "Goodbye", "Drowning", "Just Sorry" and "Moving On". The demos remind me of Jon Bellion's  album "Human Condition," incorporating catchy beats and instruments, with honest and relatable lyrics. Favorites included "Charcoal Halls" and "Just Sorry."
It's not everyday a student writes a song, let alone an entire an album. Yet, that's just what Burns has done, demonstrating his love, and talent, for music.
Leave a Comment
About the Contributor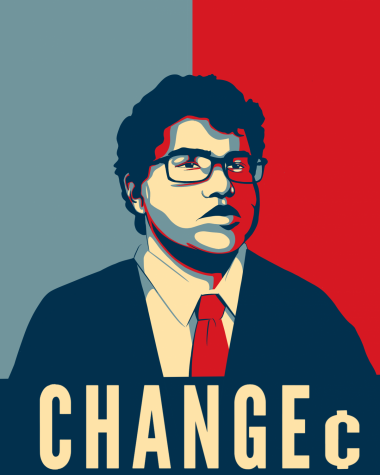 Alejandro Rojas, Editor
In his third year of the Gleaner, Alejandro Rojas, '20, is a senior editor of the paper. A hard worker in and out of the classroom, he is very excited...