Bouncing Back After COVID Season
Since the spring of 2020, many activities and sports have been modified — or even canceled — due to COVID-19. However, show choir participants at Wahlert have been fortunate enough to rehearse and perform for the past two seasons.
Last year, directors Aaron Behnke and Kevin Duggan created Impact and Impulse shows under unusual circumstances. The groups were able to perform for their families and friends. 
While they were thankful they could rehearse through the pandemic, the show choir participants are ready to bounce back into a typical competition season this spring. 
Behnke said, "I feel super grateful to be back and prepping a full show with the intent to go compete in a more normal year." With the pandemic-induced gap between full seasons, many underclassmen have yet to learn the high standards it takes to compete at the varsity level. Additionally, many returning participants need to readjust to the team mentality.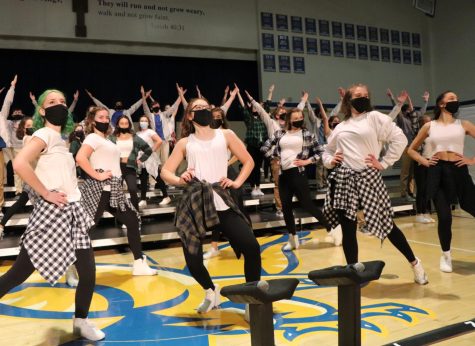 "Part of the expectation this year is just relearning what it takes to compete at the level we want to be at," said Behnke. "I am super proud of everyone's work so far and enjoy watching them step up."
Ian Borelli, '22, is excited to compete at a high level again after experiencing it as a freshman and sophomore. 
Borelli said, "I know we have a really great group this year. I feel like we all have the same mentality; we know we work hard every day and strive to meet our fullest potential every run." 
Performing is a new experience for underclassmen who have never competed, but many are just as excited to dive in.
Addison Schultz, '25, said, "I feel excited and nervous. We've been preparing for so long, and I really want to do well for the team." 
The team may be rusty after missing out on a season, but they do not lack passion or drive. Wahlert Show Choir is ready to come back and perform better than ever in the 2022 season. Come support Impulse at the Home Show January 15, 2022 at 2 p.m. and 7 p.m! 
Leave a Comment
About the Contributor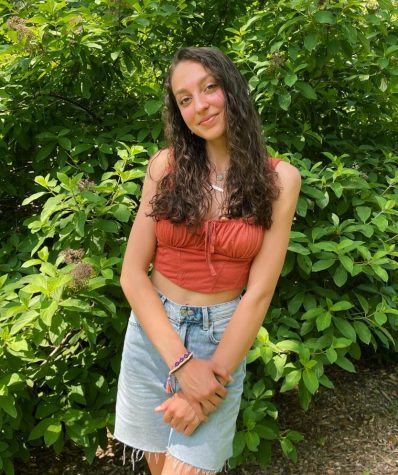 Anna Sigwarth, Editor
Anna Sigwarth is a current senior at Wahlert and an associate editor on The Gleaner. She is a part of the volleyball team, is a member of Wahlert Impulse,...