About
The Gleaner is a student newspaper published by Wahlert Catholic High School, 2005 Kane Street, Dubuque, IA 52001. Its purpose is to inform, educate and entertain the student body; to provide an educational opportunity for those who produce it; and to provide an appropriate forum for student expression. The Gleaner will not publish material deemed invasive, libelous, obscene, likely to cause material and substantial disruption of school or in violation of copyright laws. An article's accuracy is the responsibility of its author.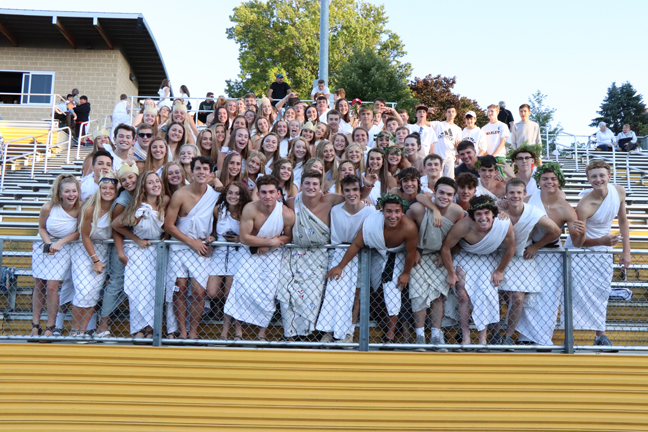 Ashley Steele, Editor
March 24, 2020 • 4 Comments
Dear Wahlert Student Body,  All I want to say is, is that I know this sucks. The normal days that we are used to living have been turned completely upside down. I'm...
Espresso yourself through coffee
February 10, 2020
January 30, 2020
January 15, 2020
Feb 27 / varsity boys' basketball

Feb 24 / varsity boys' basketball

Feb 22 / varsity girls' basketball

Feb 21 / varsity boys' basketball

Feb 19 / varsity girls' basketball

Feb 18 / sophomore boys' basketball

Feb 18 / varsity boys' basketball

Feb 14 / varsity boys' basketball

Feb 14 / sophomore boys' basketball

Feb 13 / varsity girls' basketball