Adjusting to a new Life
How would you feel moving to a new country, barely knowing the language they speak? 
Vira Hadzhiieva, '26, a new student at Wahlert from Ukraine, moved here to Dubuque for many reasons. 
" I always wanted to come to the US. Plus, my uncle lives here. As Well as this, I am also here because of the ongoing war in Ukraine," said Hadziieva. 
Another challenge Hadziieva is facing is moving to Dubuque and not knowing much english. 
"If you don't know English, it is incredibly difficult to learn and communicate. I think that if I learned more English it would be the best way to help me adjust," said Hadzhiieva.  
Not knowing much English isn't the only disadvantage Vira experiences. Schools in Dubuque are also set up differently than those in Ukraine.
 "There are more differences than similarities. The load on education is more in Ukraine. During one day I would have seven classes of 45 minutes. Ukrainian learning was changing rooms of classes during the day, but we were doing it in groups." said Hadzhiieva. The war led to classes being both online and offline as well as being canceled. 
Now, the circumstances Hadzhiieva  is in are very different and difficult, but it seems as though she is starting to adjust to her new life here.
  "I guess I'll return to Ukraine when the war ends; it's just a matter of time. Even if it takes so much time. I hope not. I just wanna visit my country. But, I am adjusting well. I like this town. It seems very cozy, and I like Wahlert. I got acquainted with new people, and I'll get used to it, even if it is sometimes difficult," said Hadziieva.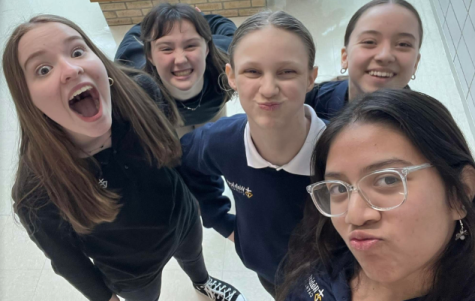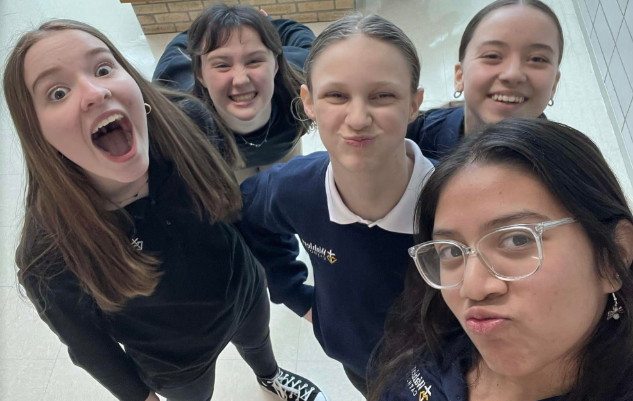 Leave a Comment
About the Contributor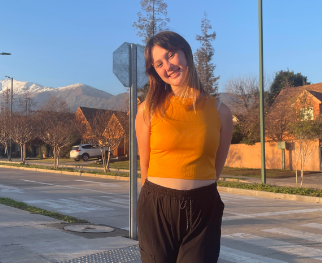 Emilia Borelli, Reporter
Emilia is a sophomore at Wahlert Catholic High School. She is a reporter for The Gleaner. In her free time she likes to hang out with her friends, family...