Behind the scenes of Sullivan's hobby
While scrolling through one's feed on social media, many girls stumble upon professional pictures and desire to be in the photo. However, Cara Sullivan, '19, sees photography in a different light.
"I like seeing beauty in things that I never would've noticed without my camera in my hands," said Sullivan.
Sullivan started seeing from this new perspective when she was in eighth grade. Cara recalls that one day she decided to take advantage of her dad's camera to embrace a winter day.
"After that first experience, I really wanted to keep going with it and I've been doing it ever since," said Sullivan.
Aside from doing photography as a hobby, Sullivan also shares her talent by doing it as a side job. She has taken multiple senior pictures and even took photos for a wedding last summer.
"I learn something new every time I take pictures of people, so each experience is totally worth it," said Sullivan.
Sullivan hopes to continue photography as a hobby and is forever grateful for the experiences she has gained through practicing her art. She has also received an honorable mention at the Iowa State Fair and has been recognized on social media.
"The Instagram account for Canon has liked three of my photos and commented on two of them," said Sullivan. "I cried the first time it happened because I was so overwhelmed with joy!"
Sullivan loves to take pictures of people but has a true passion for taking photos of nature. She loves learning new things about her camera and exploring the cool things she can do with it.
"When I have my camera in my hand and I'm looking for something to take a picture of, I'll notice beautiful things that I know I would never notice if I wasn't looking for it," said Sullivan.
Sullivan's work is beautiful and truly inspiring, but lots of hard work has helped her succeed. Sullivan encourages others to step outside of their comfort zone and try it because it can be something enjoyed for a lifetime.
"Photography is such an easy way to get creative and have a creative outlet. Even if you don't have a knack for it, it's still so fun to do and is very rewarding," Sullivan said.
Leave a Comment
About the Contributor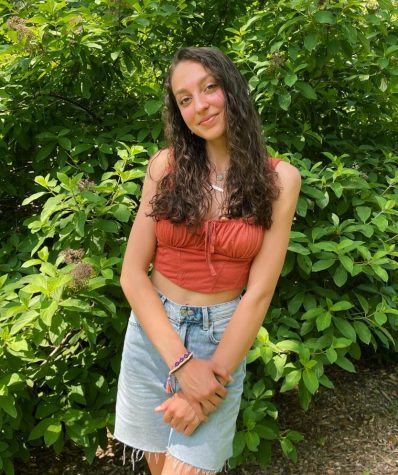 Anna Sigwarth, Editor
Anna Sigwarth is a current senior at Wahlert and an associate editor on The Gleaner. She is a part of the volleyball team, is a member of Wahlert Impulse,...