Sports "Reiter" living the dream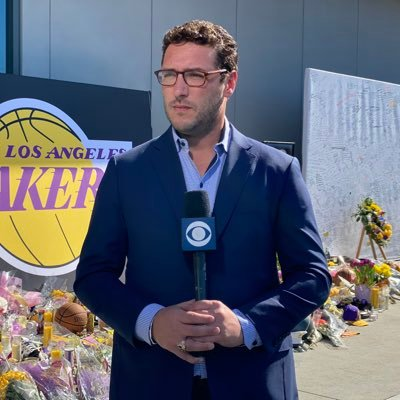 Many people have dream jobs, and Bill Reiter, 96' is living the dream as a CBS sports radio host. He graduated from the University of Missouri in 2000, then got his first job at the Chicago Tribune covering Bill Clinton. He was a writer for the Des Moines Register, where, in an in-depth feature, he covered homeless children in Iowa. That then prompted him to start writing about sports. 
Reiter joined Fox Sports in 2012 to cover the Miami Heat, where he covered Lebron James' first season in Miami. Reiter got a chance to sit down and interview James. Of that interview, Reiter said, "I was so nervous. I asked him if he had ever done one of  these before." Lebron had definitely had a lot of sit down interviews before. 
When Reiter was working for the Chicago Tribune, he described an unusual interview with then President Bill Clinton. "I saw him walk into the bathroom, so I walked in and interviewed him at a urinal." 
Reiter was a part of the Gleaner during his time at Wahlert. "Everything I learned at The Gleaner became the foundation for all of my career successes and the good fortune that has followed."
Currently, Reiter works for CBS Sports, where he's got his own show called "Reiter than you" that's on Monday through Friday 9 to 11 a.m. Midwest time. 
Reiter loves his job working in sports. "I love the way in which every single aspect of our life can be reflected in sports." "Working in sports media comes with the gift of talking and writing  about sports every day."
And, for any aspiring journalists, Reiter has some advice. "Be involved, and write as much as you can. Whatever you are interested in, whether it's writing, radio, or blogging. Start practicing what you are interested in and you will only get better at it." 
Moral of the story: Do what you love and you'll never work a day in your life. If you enjoy something, like Reiter enjoys sports, work will come easily. 
Leave a Comment