Need a 'little' love?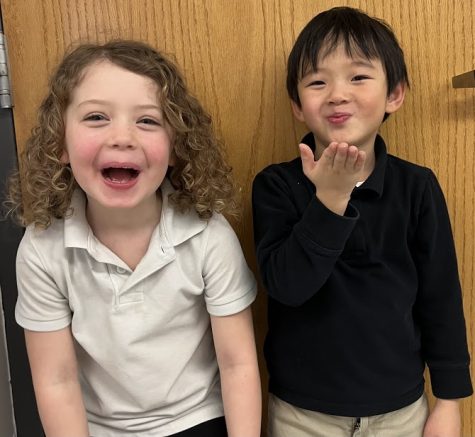 This Valentine's Day, memories may rise up from years past  — days when classmates excitedly passed out candy and notes. Those days may seem distant to many at Wahlert, but to the Our Lady of Guadalupe students, they are the current reality. 
Many elementary students agreed that it's a fun holiday, and it's nice to get candy and cards. Mabel Sweeney, '33, had a slightly different take.
"I like how it's not about getting, it's about giving, and how you get to spend time with people," said Sweeney.
Many of the OLG students suggested gifting someone some candy and a nice card, but Joseph Chung, '35, wanted to be a little more generous. He wanted to gift some of his toys. 
"My Spiderman toy for a boy, and my toy Mickey Mouse for a girl," he said.
Valentine's Day offers a great excuse to show appreciation for loved ones who mean a lot. Teo Aragonés, '31, recognized this.
"Waking my mom up and giving her something," is one thing he said he loves about the holiday. "Me, my dad, and my brother always plan something for my mom on Valentine's Day."
The holiday is also a time of romance, and while it may be a while until the OLG students have experience with that, some of them have some advice for those looking for love.
"Try your best. Say what's on your mind and what you like about them," said Aiyanna Sainci, '32.
Eliza Lindsey, '30, advised working up to a relationship.
"First, I'd become closer friends. Then, you should probably tell them you like them or give subtle hints."
"Write a letter," Armin Loar, '32, said. 
After some prying as to what that letter could say, he answered, "I couldn't tell you." Apparently the love advice of a third grader can only take you so far.
Hopefully this Valentine's Day is great for those who are 4 feet tall and those who are "grown up."
Leave a Comment
About the Contributor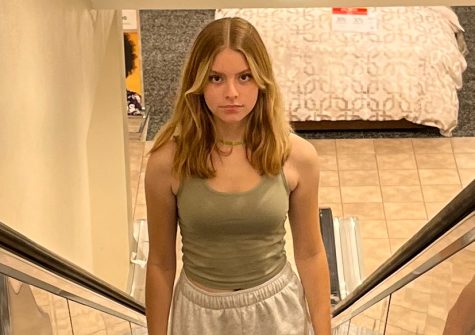 Alyssa Kirby
Alyssa Kirby is a senior at Wahlert High School. In her free time, she enjoys participating in theater, reading, and spending time with her friends. She...