Bring back the plaid
When most girls look back on pictures of themselves throughout their elementary school years, they are seen sporting the iconic polo and skirt combo. Not only does the transition from elementary school to middle school come with new expectations, but it also comes with some dress code changes as well. Despite the fact that skirts have been out of the dress code for years, many students are looking to bring them back. 
A recent poll taken by 100 people throughout the student body shows that 91.8 percent of people agree that skirts should be re-included in the dress code. 
"I am an avid skirt wearer; that's my thing. Ever since freshman year, I've gone to Mr. Meyers asking if we can wear skirts, and I have been denied every year," said Lydia Foy, '23.
While not every student is as passionate as Foy, many are still curious as to the reasons behind the ban on skirts. 
"From what I understand, being my third year in the system and specifically at Wahlert, historically skirts were allowed, but I know the movement to discontinue skirts as part of the dress code was in an effort to be gender neutral–to allow the same items of clothing for both genders at Wahlert," said Wahlert Principal Mariah Reeves. 
This is not the only reason behind the discontinuation of skirts. 
"I've been told that previous administrations felt that there was an element of professionalism with the pants and the longer shorts that we allow, but it's really difficult to regulate the length of the skirt. We're looking toward career and college readiness. Not to say that there is a particular length that would be appropriate or inappropriate, but rather we just want to eliminate that gray area altogether," said Reeves. 
Several students share somewhat similar views on this issue. 
"I think for some people it [skirts] could be a good addition because if you're not comfortable wearing pants, skirts could be more flowy. I think it would be cuter for style, too," said Annabelle Cearlock, '26.
On the other side of the spectrum, most of the male population are indifferent on the topic. 
"I don't have much of an opinion, but wear what you want to wear; it's not a big deal," said Keaton Besler, '25.  
Luckily, for the students who are looking to bring back the plaid, the idea could potentially become a reality. 
Reeves said, "It's not an impossibility. I would say that there is certainly room for discussion and conversation. I want to make sure that all voices are heard. There is a process for approval that would go beyond my office as the principal at Wahlert. It could be a topic of conversation at those higher levels and in those committees. My only reservation would be that there is equity among both males and females that attend Wahlert."
Leave a Comment
About the Contributor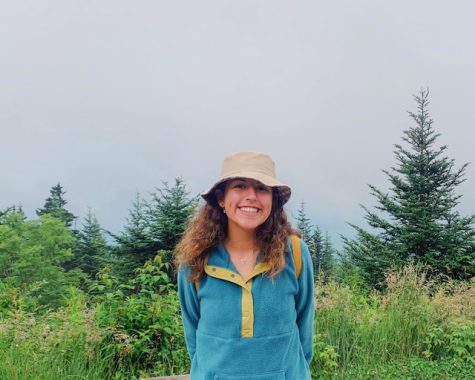 Ana Rivera, Editor-in-Chief
This is Ana's fourth year on the Gleaner staff, she's a senior. She is the Editor-in-Chief and she runs our Instagram. She enjoys traveling, scrapbooking,...