High child obesity rates cause the end of bake sales
The Social Justice Club's popular donut sale on Wednesday mornings, to help raise money for Afghan refugees in Iowa, was shut down due to state health guidelines. Similarly, the new Wahlert coffee shop, Grounded, has received strict dietary restrictions for the drinks it can serve. 
The new Director of Food and Nutrition Services, Chistin Smith, said, "I love the idea of students having a business and raising funds as a part of the group." 
Unfortunately, strict federal and state guidelines must be followed by the school in order to receive funding. 
Basically, the rules boil down to 50 percent or more whole grain products and less than 200 calories per side item. The donuts that Social Justice Club was selling had no whole grain and topped out at almost 400 calories. 
Donuts are meant to be a treat. Unfortunately, these guidelines do not allow for sugary treats to be sold on campus from midnight to 3:30 pm on campus. It's too bad because students and teachers both enjoyed having a special treat once a week. 
Mr. Ralph Rollins said, "Anytime I start my morning with a donut, I like it; my day is better when I have a donut."
Similarly, students enjoyed the donuts just as much as teachers. 
"It was a good donut, and it got me through the day. It felt good giving to charity while also getting a donut," said Carter Brant, '25. 
Students didn't just enjoy eating the donuts, but they also enjoyed selling them for a good cause. 
Megan Hefel, '23, said, "I really appreciated the atmosphere it [Grounded and the selling of donuts] created. It allowed people to get coffee and donuts and provide a good start to the day."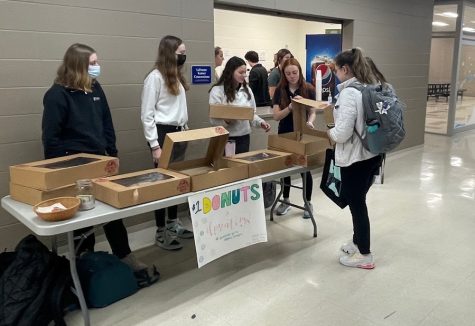 Donuts aren't the only target. The guidelines won't permit bake sales after school until 3:30. That rule will affect the sales organized by the cheerleaders that are so popular in the fall. 
"Iowa is more stringent than the national standards. Some of the reasons for that are childhood obesity is one out of five and adult obesity is 1 out of 3," said Smith.
According to the Centers for Disease Control, Iowa's national obesity rank is alarmingly high; it ranks sixth out of fifty states in 2022.
Going forward, clubs or student-run organizations like Grounded are going to have to follow all state regulations during school hours, or they will be shut down. Smith wants to make sure Holy Family does not lose its funding.
As a result, students will have to enjoy their sugary treats at home and clubs will have to find new ways to raise money.
Leave a Comment
About the Contributor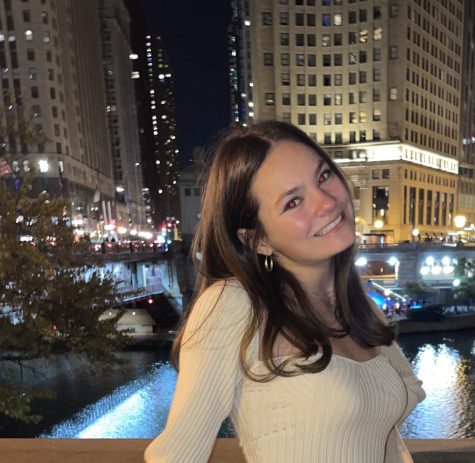 Lilah Takes, Reporter
Lilah Takes is a junior at Wahlert Catholic High School and a reporter for The Gleaner. She participates in cross country and tennis. Her favorite activities...