How far is too far?
When students leave for school in the morning, most do not think about the long drive to school. Most students at Wahlert are used to a short car or bus ride around 15 minutes to get to school. A majority of the student body at Wahlert drives to school, but some have longer drives than others.
Klara Strand, '20, is part of this small number. Strand and her family live in Illinois.
"I live in the Galena Territories. So on average, it takes me 45 minutes to get to school," said Strand.
Klara used to ride with her older sister Maddie, who graduated last year, but now she rides with one of her parents every morning.
"I like to sleep on the way here, but my dad and mom like to talk to me," Strand said.
Coming from the south, Davis Flogel, '18, drives a long way to get to school. Flogel drives himself to school along with Yannan Wang, '18.
"It takes us around 30 minutes to get to school. I live in between Dubuque and LaMotte," Flogel said.
Now, how far away you live, determines the time you need to wake up. Holly Hohmann, '18, has to wake up 5:30 every morning to get ready and leave for school on time. Hohmann lives in Maquoketa, and it takes her 40 minutes to get to school every morning.
However, there are a few downsides to living so far away. Strand, gives a few insights about some of her situations.
"When I forget something, like a binder or notebook, I usually can't go back because it would take so long," Strand complained, "The worst part is that if I forget it's an out-of-uniform day, I can't go back home to change."
So, next time you forget something at home, be thankful that you only live 5 minutes away from school.
About the Writer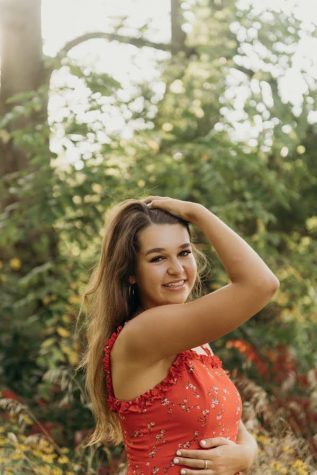 Ashley Steele, Editor
Ashley Steele is a senior at Wahlert, and is an Editor for The Gleaner. Ashley is a dancer for Vibe Dance Co. and on the Wahlert dance team. She is Student...