Fall fits fall victim to fast trends
By Ana Rivera 
Of the Gleaner
With the changing of the seasons comes a change in wardrobe. As the weather begins to cool down, students trade in their tank tops and shorts for long sleeves and pants. This shift in seasons brings about many new trends. 
"Right now, I would say anything oversized is in, definitely any sort of flare or loose-fitting pants, sweaters obviously, and beanies," said Grace Kluesner, '23. 
There are some pieces of clothing that students deem a staple for this fall. 
"I think a fall staple is any knit sweater because they go with any type of pants you want to wear and they're really comfortable. You can also dress them up or down, and that's pretty useful," said Azelle Sumpter, '26. 
Similar to Sumpter, Chloe Hearn, '24, has some clothes and accessories she can't do without this season. 
"My ideal fall wardrobe would include rings, Doc Martens, Halloween-themed sweaters, tote bags, jeans, pleated pants, oversized shirts, and/or sweaters," said Hearn. 
Many factors influence students' styles and what they consider their go-to fall outfits. 
"Something that influences me the most would probably be Pinterest and other social media platforms. I don't really model my clothes after a specific person, but some people whose style I like are Nicole Rafiee, Emma Chamberlain, and Lexi Hidalgo," said Sumpter. 
In today's age, many trends tend to phase in and out at a rather rapid rate, leaving many students wondering which trends will stay and which ones will fade. 
"I would say teddy bear jackets will stay; they're super comfortable. I also think leather pants will stay because I always see girls wearing those," said Audrey Tschiggfrie, '25. 
Students use many tools to keep up with these fast-changing trends as well as to gain inspiration for new outfits. 
"Personally, I get a lot of my inspiration for outfits from Tik Tok. It's so interesting to see what other people are wearing, and they're always willing to share where they got certain clothing items," said Kluesner. 
For some students, keeping up with how quickly styles change can quickly turn from exciting to overwhelming. 
Hearn said, "I think the speed at which trends fade in and out puts a lot of pressure on a lot of people. The idea that you have to be trendy and cool is something many people feel. But fashion is objective; trends are somewhat overrated. You should feel the freedom to wear whatever you feel comfortable in." 
Leave a Comment
About the Contributor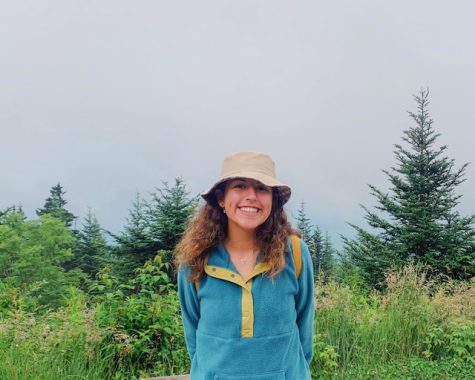 Ana Rivera, Reporter
This is Ana's third year on the Gleaner staff, she's a junior. She enjoys traveling, reading, and spending time with friends. She's involved in xc, basketball...