Mental health awareness in Wahlert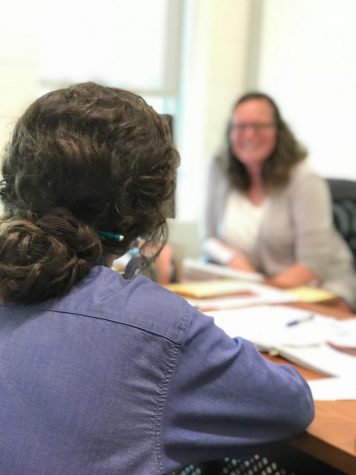 April and May are pretty busy months. From students taking AP exams to the Kentucky Derby race, they're completely filled. However, one thing going on that many people may not be aware of is that May is Mental Health Awareness Month. It's a big issue and topic, but not many people are reporting on it. That is, until now.
It's important to start by discussing mental health and how it is perceived by society. There is a stigma surrounding mental illness, more specifically around those who have it. Many believe that it's just a cry for attention, that the victim is using it the same way a dog begs for food. On top of that, many also believe that people with mental illness are dangerous and a threat to society, when in reality, those suffering from mental health just need help.
Mental health is not a joke, regardless of what people tell you, and it affects millions of people each day. Chances are, there may be someone next to you with it. So instead of belittling them, maybe help them.
In order to better understand mental health, and what we can do, we interviewed Mrs. Debbie Budde-Bandy who spoke on behalf of the Guidance office.
At Wahlert, "Mental health is not a separate category that we choose to take part in. Mental health is similar to our physical health. It is in the essence of our life. Whether it's eating habits, sleeping habits, working out, stress level, bullying  – all of these things affect our mental health."
Along with this, Budde-Bandy notes, "Activities that students are involved in can be a great stress- reducer and help students feel connected with one another, which is positive for mental health, but when a student's schedule becomes overwhelming and causes stress, that has a negative impact on our mental health," she said..
To help them cope, "students (and staff) come in to guidance to talk about stress, sadness, anxiety, and feeling overwhelmed, which are all things involved in our mental health. We work with students individually on improving their mental health or in small groups.Sometimes just talking to a student or staff helps the situation get better. Sometimes when students are struggling with an issue that is more in depth and needs more consistent work, we encourage them to see an outside mental health professional."
Seeking help is never something to be ashamed of. "A common misconception regarding mental health is that they should be ashamed when someone is struggling mentally and needs help," said Budde-Bandy, but she says people should never, ever be afraid to tell someone about their mental health issues. Not telling someone pushes a person further down into the hole that is mental illness. It disconnects them more than they already feel.
So if you are struggling, please reach out to a friend, or just call the National Suicide  Hotline 1-800-273-8255. If you need help or guidance, the hotline is great resource for such things.
You should also talk to close friends or family about your thoughts and feelings. Bottling up emotions can be harmful, for losing a life is the greatest loss anyone can ever bear.
SaveSave
Leave a Comment
About the Contributor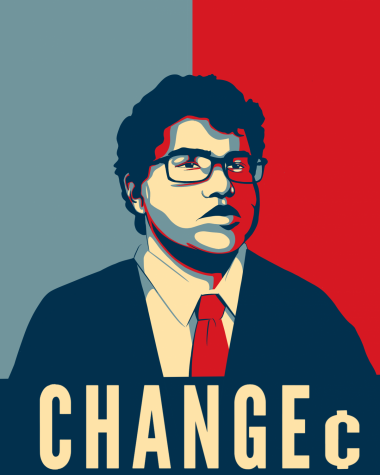 Alejandro Rojas, Editor
In his third year of the Gleaner, Alejandro Rojas, '20, is a senior editor of the paper. A hard worker in and out of the classroom, he is very excited...