To the outback she goes
Many students say they want to get as far away as they can when they leave for college, but normally they stay in the United States. Alix Oliver, '21, is headed for a long trip to Australia to further her education. 
One of the main reasons why Oliver  is going so far away is because the schooling costs are a lot cheaper than they are here in the United States. 
"I have citizenship there as well, so why not take the opportunity to use it?" said Oliver. 
Along with having citizenship in Australia, Oliver  also has one in England, New Zealand, and America. 
"I'm mainly looking into Melbourne, because I really want a change of scenery and weather, and also Australia has a co-citizenship with New Zealand so I could live anywhere when I decide what college I will attend."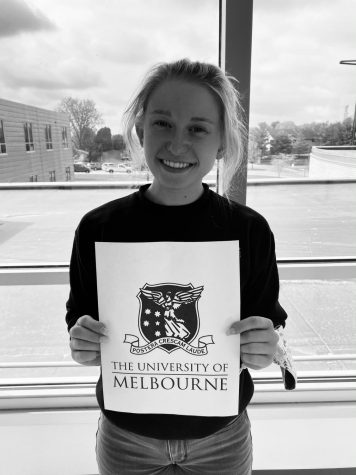 Oliver's plan is to get her ACT score up and apply to colleges. 
"I don't need to worry about it because deadlines aren't until the fall. They don't start school until February so I have time," said Oliver. 
Oliver was originally going to move to Australia  in November, but because of COVID-19,  there is a travel ban in Australia. Although she has citizenship and could move now, her mom and her friend who are going with her would have to wait until 2022. 
Oliver plans  to apply to the University of Melbourne, University of New South Wales, University of Australia, and University of Sydney. Her top choice is University of Melbourne because of their outstanding psychology program because she hopes to major in clinical psychology. 
"One fun fact about Australia is that the seasons are flipped, so their summer is our winter here, and their winter is our summer," said Oliver. They also drive on the left side of the road, versus the right, so driving will take some time to get used to.
Oliver notedd,  "The first thing I plan on doing when I get there is learn how to surf and learn about the different cultures there."  
Unlike many kids, Oliver is traveling very far, but for many reasons. She thinks having a citizenship and not using it would be an opportunity of a lifetime missed. Although there's no place like home, it will be an unforgettable adventure she will remember for the rest of her life.
Leave a Comment
About the Contributor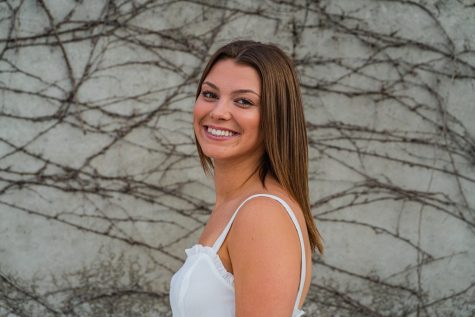 Sophia Wagner, Reporter
Sophia Wagner is a senior at Wahlert Catholic High School at the age of 17. She enjoys ballet and has been in it since she was 6 years old. She also enjoys...