Good for You, Good for School
How would you like to not only fill up your car's gas tank, but also have some of the money go towards Wahlert? Thanks to Nick Nachtman, '20, this is now a reality.
Kwik Stop recently started a program where they would approach one student from each of the high schools in Dubuque to design a decal for a gas pump. The design would then be added to one pump at one of their locations around Dubuque. Now, each Kwik Stop in Dubuque boasts at least one pump with a design by a high school student. For Wahlert, this pump is located at 3340 J.F.K. Road, next to Ace Hardware and the Soccer Complex.
Nachtman was approached by Ms. Sarah Conlon during his independent study about designing the decal. In fact, it was a project for all students in her class, not just Nachtman. 
For his winning design, Nachtman explained that he wanted it to represent Wahlert.
"I was just sketching what I believed represented Wahlert. For me, it was all about learning and education," he said. "After we all finished, the administration picked one, in this case mine. It's definitely cool that professionals thought I did a good enough job to display my work at their business."
The decals were put on in early September, and a small percentage of the money generated from the pumps will go towards the respective schools.
"About two percent of the general gross will go to ," Nachtman explained. While money will only come from this particular pump, and not from anything else, it can still help. Although it may be a bit out of the way for some students, if they do choose to fill up there, they can feel proud that some of their money is going to Wahlert. 
Leave a Comment
About the Contributor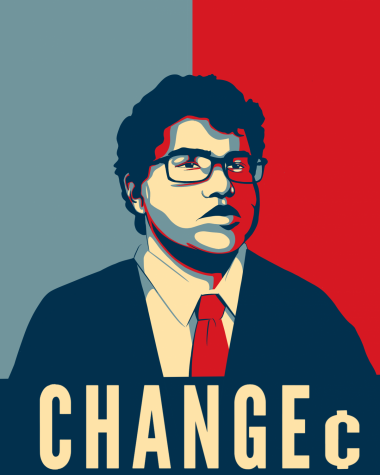 Alejandro Rojas, Editor
In his third year of the Gleaner, Alejandro Rojas, '20, is a senior editor of the paper. A hard worker in and out of the classroom, he is very excited...