One True Ironman
An Ironman Triathlon is known around the whole world of being one of the hardest races an athlete can endure. An Ironman consists of a 2.4 mile swim, 112 mile bike ride, and to finish it all off, a marathon, a 26.22 mile run. Most people would see those challenges and laugh saying that no one could ever pay them enough money to put themselves through that, but for Olivia Dietzel, it was the exact opposite.
Olivia Dietzel is an alumna of both Wahlert Catholic and The University of Notre Dame. This year Dietzel has used her passion for running to aid the women's cross country team, as an assistant coach, but to also raise money for brain cancer. 
"I decided to run the Ironman to help raise money and awareness for brain cancer," said Dietzel. 
"I worked with a member of the University of Iowa's fundraising team," stated Dietzel, "They helped me create a Gold Rush Fundraising page that I sent out through social media." Dietzel was primarily inspired  to run because her father was diagnosed with glioblastoma multiforme (GME), which is an aggressive grade IV tumor in the brain, five years ago.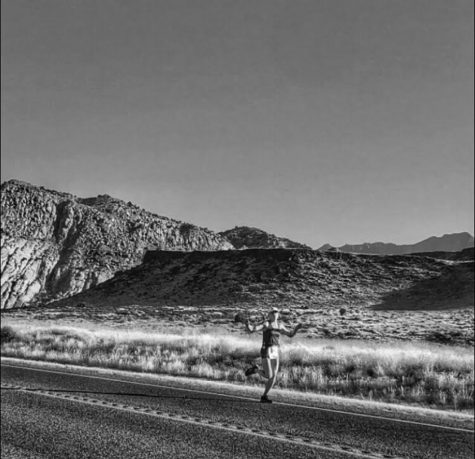 "I wanted to run in his honor because he has always been my biggest fan," said Dietzel. Throughout every race Dietzel ran, her father was also there cheering her on. "It is now my turn to be his biggest fan."  
Throughout the course of her Ironman, Dietzel raised over $31,000 for brain cancer. Dietzel finished her Ironman on Sept. 8, in 12 hours and 48 minutes. She not only finished an insanely hard race, but she also spread awareness for an amazing cause. When people express their awe, Dietzel simply says, "My dad is the strongest person I know, and the one true Ironman in my family!"
Leave a Comment