Alum's 'notHYPE' clothing brand finds success
Jackson Takes, '16, introduces notHYPE brand to Dubuquers.
Entrepreneur and Wahlert alum, Jackson Takes, '16, has created fashion waves in the Dubuque area utilizing his creativity and paving a new way to making a living.
Takes became an entrepreneur during his junior year at Santa Clara University, and now runs his own business called "notHYPE." He graduated this past spring in June, and since then, has been putting all of his energy and time into his new and popular clothing brand.
The young entrepreneur started out working at Graham's, a local retail and high-end clothing store in Dubuque. Graham's is where he first was exposed to the fashion world. 
Takes said, "From working in jobs in fashion, I received both sides of the fashion industry. I got the high fashion sense and the streetwear sense, while also facing many problems that came with both fashion sides. That was the whole idea of trying to start something that's more authentic, real, and different than what's out there."
The notHYPE founder and designer constantly preaches about authenticity and the importance of being real. 
Takes said, "The biggest message I'm trying to convey is to be authentic to yourself; therefore, there will be more authenticity in the world." 
Takes recently released his 2020 Spooky Szn Collection Oct. 31. The past collection featured stylish hoodies and cool sneakers that included his main theme of "inspired by OG's."
The collection was a success. Takes said, "I knocked it out of the park. It went as expected, which was a lot better than any other collection I previously launched. I'm really excited to see how this next collection goes because I'm putting in even more work."
The fresh-faced businessman has big plans for the future, as his next collection is inspired by the Point Reyes Field Research. It releases later this Dec. on the 27. If you want to look more into it, check out his website, not-hype.com, or follow his Instagram, @notxhype. 
Leave a Comment
About the Contributor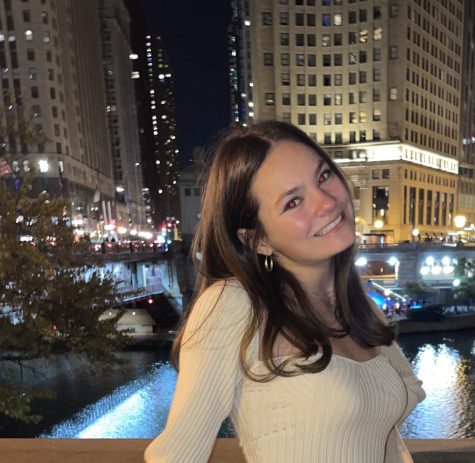 Lilah Takes, Reporter
Lilah Takes is a junior at Wahlert Catholic High School and a reporter for The Gleaner. She participates in cross country and tennis. Her favorite activities...