The Nutcracker vs. Covid-19
Governor Kim Reynolds' made a huge decision on Nov. 11, 2020 until Dec. 10, 2020, that all youth and adult group sporting and recreational activities (including dance performances) will be suspended. With the exception of high school, theater, and professional sports, all organized youth and adult sports or activities no matter the size, are suspended. 
These include basketball, wrestling, gymnastics, swimming, dance, and group fitness classes. While high school sports and extracurricular activities are not forbidden, activities outside of school have been taken away from kids and adults. This unfortunate news has upset the Dubuque Academy of Ballet students, who have practiced for months leading up to The Nutcracker.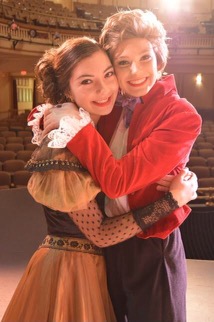 Emilia Harris '21, has been dancing with the Dubuque Academy of Ballet for 12 years, and performing in The Nutcracker for 8 years. This year in The Nutcracker she is a party parent and the Sugar Plum Fairy. Harris' response to Governor Reynolds' news was, "We have worked and put in so much to get this last year of being together and getting our dream roles. There are not enough words to explain how sad and frustrated I feel." Harris has big hopes that they can start rehearsing for The Nutcracker once again and perform one last time. 
In a similar response, Libby Sigwarth '21, who has been in ballet for 10 years, and performing in The Nutcracker for 9, says, "The only word to describe my reaction would be disappointed. We worked so hard all year for this event, and for us seniors we've been working towards this chance all our lives, and it can be simply taken away at any time."  Sigwarth roles in The Nutcracker are party parent, snowflake, and Sugar Plum Fairy. 
Tessa Burning, '22, who is dancing the lead role of Clara in this year's Nutcracker says, "Getting rehearsals shut down is really upsetting because we have been working so hard, and I was excited to get to show everyone what we have been working on." 
Although the dance studio is being shut down for rehearsals, they will still continue to practice. Harris says, "During my time off, I plan to still go over steps we have learned in rehearsals. I still have a little hope that just maybe we can still perform. So I will still be practicing and rehearsing to stay in shape. I will continue to practice by playing the music and dancing with the stuff I know, as well as doing classes by myself so I keep my technique." 
Sigwarth says classes and rehearsals are her only outlet. "It's so hard to lose the work you've put in and deal with all of the frustration. You may have it in your muscles, but lose your ability to quiet the emotions working overtime in your mind." 
There are many precautions taking place in order to keep classes going, but having to pause rehearsals can have a huge effect on how the performances turn out. With two separate casts, personalized costumes, and social distancing, this year's Nutcracker, when it happens, will be very different from what you've ever seen before.
About the Contributor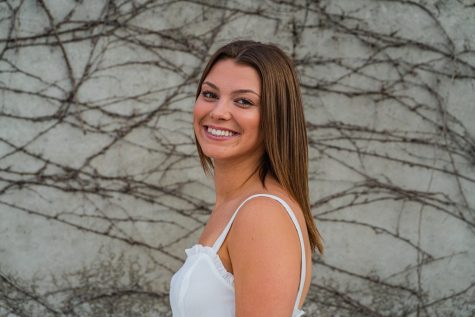 Sophia Wagner, Reporter
Sophia Wagner is a senior at Wahlert Catholic High School at the age of 17. She enjoys ballet and has been in it since she was 6 years old. She also enjoys...