Helena Ramsey, victim of school shooting
Hang on for a minute...we're trying to find some more stories you might like.
Editor's Note: Since the school shooting at Marjory Stoneman Douglas High School in Florida, which killed 14 students and 3 adults, students across the nation are not only calling for action but also honoring those who died. At Wahlert, we are honoring the victims by learning a little about them during morning prayer. To give you a better idea of who these students were, we are also writing a short article to honor the victims.
Helena Ramsey, a junior at Marjory Stoneman Douglas High School, was killed in the Parkland shooting in February. She was 17-years-old.
As the panic of the shooting grew, Helena's only thought was to protect her friend, Samantha Grady. She instructed Grady to protect herself with textbooks. Grady, though wounded, survived the shooting.
On losing her friend, Grady said that she learned to "appreciate the people who are here."
One of Helena's best friends, Katherine Dadd, remembered the life of her friend and neighbor.
"She was a really good person through and through. She was just great,"  recalled Dadd. "One of the kindest people I've ever met."
Helena's teacher, George LePorte, tweeted about his former student.
"Helena is one of my students. She was in my Chemistry class last year and study hall this year. She was an amazing young woman who always made everyone laugh around her," his tweet reads. "I'd make terrible dad jokes in class; she would just give me this look and then laugh at me."
In memory of Helena, her friends and family have started the hashtag #HTMBGITW, which stands for 'Helena, the most beautiful girl in the world.'
Quotes found from the Miami Herald and ABC News.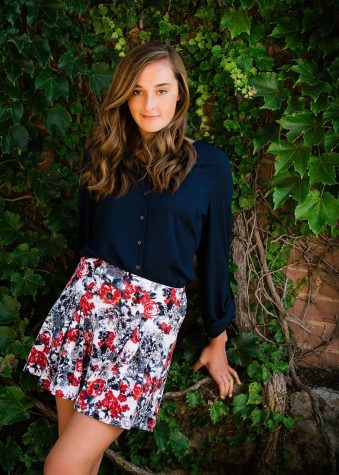 Julia Crawford, Reporter
Julia Crawford is a senior at Wahlert and this is her first semester on the Gleaner staff. She is involved in show choir, thespians, Interact club, and...