Banwarth and Sykes take on All State
This fall has been a busy one. The girls' volleyball team received first at state, the choir traveled to Italy, and many science students studied in the Tetons. Along with those events, the All State Music Festival will be taking place this weekend at Iowa State University.
Michael Banwarth, '17, made it to all state for the fourth time in his high school career. Banwarth is going to state for playing the piano and will also accompany the choir. This year, he will play a German piece along with a surprise piece that the choir will learn at the competition.
"I am really excited for all state," Banwarth expressed. "Every year is always different because there are new directors and new musicians, but the friends I have made in past years will be back again this year. Overall, I love coming together with everyone, and it is truly an opportunity."
"My favorite part (about All State) is getting to accompany choirs," Banwarth stated. "The choir is roughly 600 people this year."
Banwarth has been playing ever since first grade when he heard the piano in church. From there, he has taken lessons and has risen to become the skilled musician he is today. In the future, Banwarth plans on double majoring in piano and either philosophy or theology.
Sam Sykes, '19, who has been playing the cello ever since he was little, is also going to All State this year. Sykes plays the cello, and it is his first time going to the competition. 
"One day when I was little, I heard it, and I wanted to play it," he said. "Ever since then, I've been playing the cello."
Since it is his first time, Sykes is very excited for this competition.
"I'm excited to get to play with some of the best musicians in Iowa," Sykes said.
In order to get to all state, the participant had to audition. Once they are in, they must audition again to get a chair placement. From there, Sykes has been preparing "Full Metal," a piece by Michael Foumai and will compete with at All State.
Leave a Comment
About the Writer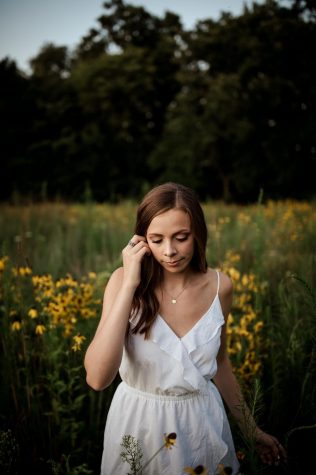 Maddie Roling, Editor
Maddie Roling is a 2020 graduate from Wahlert and a previous co-editor on The Gleaner. Maddie was co-captain of the varsity football cheerleading squad,...