Best Authors of 2015 and 2016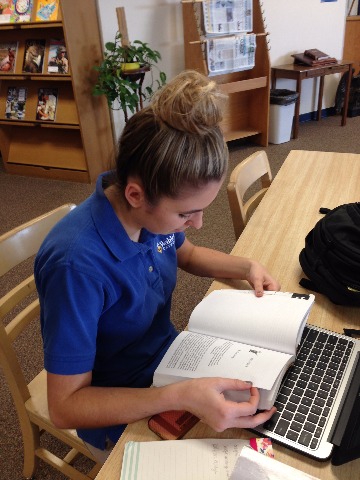 Last year, many authors wrote books that tons of book fans have come to learn from and love. Every book tells a little bit about this author and also speaks to the reader. Some authors have even become the best authors of the previous year, and others are becoming the best of this  year. Either way, their fans are still anxiously waiting for the newest best sellers in public and school libraries.
"To me, one of the best authors of 2015 and 2016 is John Green. He wrote Paper Towns and The Fault In Our Stars," says Taylor Cantril, '19. Green has been one of New York Times best selling authors for seven years now.
Some authors are still writing new classics. "I enjoy Jodi Picoult's Leaving Time and Off the Page," Maddie Rix, '18, said. Picoult has written 23 books in her lifetime, and her newest book, Off the Page, has made her one of the best selling authors of this year.
There are even some people who aren't actual authors that write enjoyable books.
"Youtubers Dan and Phil wrote The Amazing Book Is Not On Fire," Xochitl Vega, '19, said. Dan and Phil have also become instant New York Times bestseller with their one book.
These three books that were written in 2015 by famous authors and youtubers alike are creating new genres of writing for readers, and they won't be the last.
Leave a Comment