From the Ground Up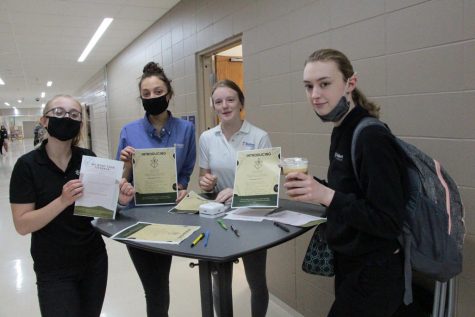 The first thing many students will do on their morning route to school is stop and get coffee, even if it means having to wake up a little earlier or going off their school route. But, what if they didn't have to? What if there was a coffee shop right in school? Three seniors set out to make this idea a reality and thus came Grounded.  
Grounded is a student run coffee shop that will be located in the concessions areas. This coffee shop all began with Hannah Krapfl, Emma Belken and Ella Schmidt, '21. 
"My mom and I always thought an in school coffee shop would be a great idea considering how many people go out of their way to get some each morning. Plus, I'm a huge coffee fanatic so opening a shop has always been a dream of mine," said Krapfl. 
After the success of last Thursday's teaser, they have big plans for Grounded moving forward. 
"We plan to open next year in the concession stand at Wahlert in the morning and during Eagle Time. The students that run it will be a part of a business class because Grounded will be an extension of the business department. They will learn how to finance, market, run the shop, and better understand how to create a business and run it. We hope to sell a wide variety of drinks from coffee to lemonades to cater everyone at Wahlert," said Schmidt. 
Not only will students be able to get their morning beverage fix, but they will also be supporting their peers' efforts.
"I think students should stop by because it's an easy way to support your school. Students also won't have to go out of their way to get a cup of coffee, and they will know that the money will be going back to Wahlert. It's a great opportunity for community building because it's peers serving peers," said Belken. 
Not only will this shop help provide a convenient time-saving morning for many students and staff and it is also eco-friendly. They plan to add compostable, environment-friendly cups.
These students have put in lots of hard work and planning to get this shop up and running, but they have been helped along the way by Wahlert alumna Sarah Knabel, '14, owner of Bob and Lou's Coffee.
"I would like to give a huge shout out to Bob and Lou's. We partnered with them, and they will be providing beans for us in the future. They even helped us host a teaser day this past Thursday so that we could introduce it to the school," said Schmidt. 
Leave a Comment
About the Contributors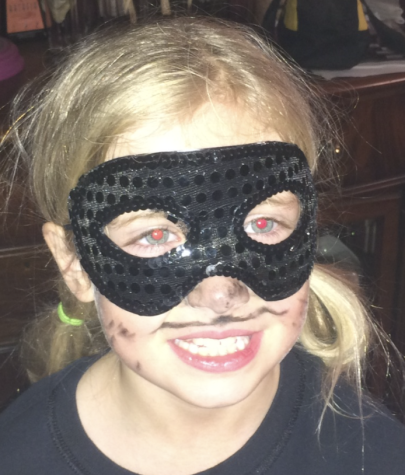 Laura Cushman, Reporter
This is Laura's second year on The Gleaner. She enjoys hanging out with friends and going on drives.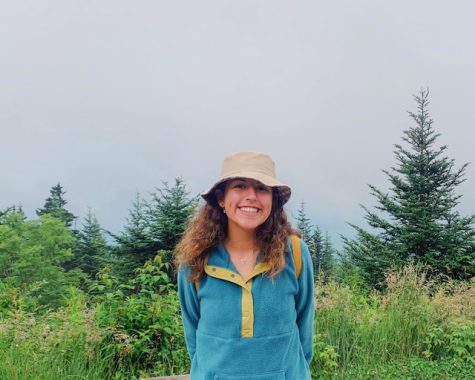 Ana Rivera, Editor-in-Chief
This is Ana's fourth year on the Gleaner staff, she's a senior. She is the Editor-in-Chief and she runs our Instagram. She enjoys traveling, scrapbooking,...