Jamie Vondra, Reporter

February 10, 2020
According to an Inquirer study, 73 percent of American teens drink at least one cup of coffee per day, the average being about three cups per day. But, this intake of caffeine may affect daily life more than many may realize. Studies show that drinking a reasonable amount of coffee, which ten...
Miguel Sanchez

October 12, 2015
By Miguel Sanchez Of the Gleaner Caffeine and students are synonymous in today's youth culture with coffee becoming increasingly popular amongst those not only in college, but also in high school. The most common place to get a fix in Dubuque is at any of the three Hy-Vee Starbucks.  Thei...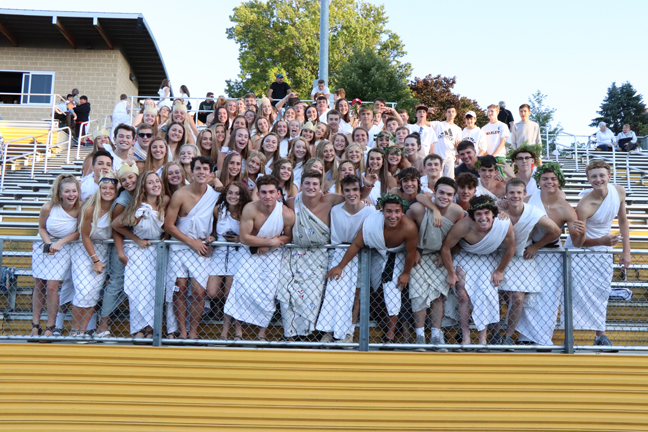 Ashley Steele, Editor
March 24, 2020 • 4 Comments
Dear Wahlert Student Body,  All I want to say is, is that I know this sucks. The normal days that we are used to living have been turned completely upside down. I'm...
Espresso yourself through coffee
February 10, 2020
January 30, 2020
January 15, 2020
Sep 12 / Varsity Volleyball

Beckman Catholic (Dyersville)

2

Sep 12 / Varsity Volleyball

Cedar Rapids Washington

0

Sep 12 / Varsity Volleyball

Sep 12 / Varsity Volleyball

Sep 11 / Sophomore Football

Sep 11 / Varsity Football

Sep 10 / Varsity Volleyball

Sep 10 / Sophomore Volleyball

Sep 8 / Varsity Volleyball

Columbus Catholic (Waterloo)

2

Sep 5 / Varsity Volleyball