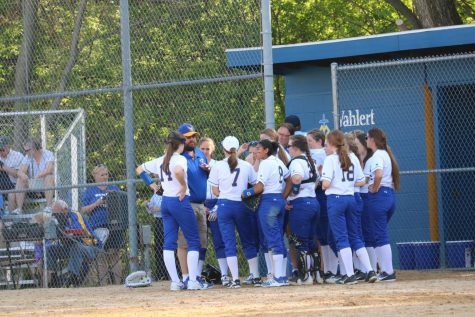 May 30, 2018

Filed under Sports
The Wahlert softball team began its season last week. The team's record is 2-6 as of May 30th. Wahlert started by playing Tuesday at Iowa City High. They lost both games. To start off the game, Lily Roth had a fly ball to left field. Paige Hummel then hit a line drive that got through the infield...
Katie Breitbach, Reporter

October 12, 2016

Filed under Sports
They may have only won five games, but the softball team excelled in the area where being a part of a Catholic school really matters. The small team of just 14 girls made for a very close team, and the chemistry between every player shone this year. This closeness is what helped the team see more wins this seaso...