Forming friendships — and keeping them!
Teens rarely hesitate to call someone their BFF. But do they really mean forever? Young friendships are often fleeting. Fortunately, these Wahlert friendships have stood the test of time. 
Jenna Berendes + Andrea Swift
Andrea Swift and Jenna Berendes, '22, have been friends since the first day of preschool. Their initial encounter was not by choice.
Swift began, "We were the first two people to show up at preschool, so we were each other's only option. Mrs. Tina Pothoff [preschool teacher] forced us to play together."
The two are still friends 13 years later. However, they were not always cordial with each other.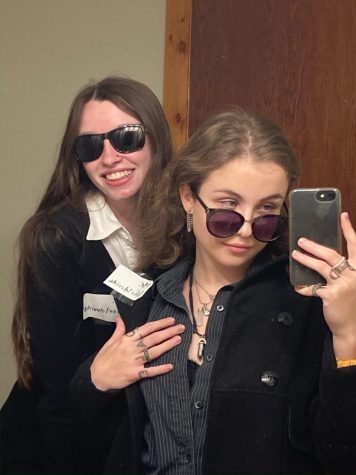 "She bullied me in fourth grade," said Berendes, joking that her forgiving nature is what kept their friendship going. She noted that the mean comments didn't last, and their friendship resumed the next year when they realized how much they missed hanging out.
When reflecting on why their friendship has lasted so long, Swift noted that their differences are a reason the friendship works so well.
"We balance each other," said Swift. "We're opposites in some ways, but we have similar interests and the exact same sense of humor."
Berendes recognizes the importance of making time for Swift regardless of changing interests.
"We give each other room to grow and don't expect that we will always enjoy the same things," said Berendes. "We accept that we're different people and choose to support each other in whatever we do."
Josh Chapman + Aidan Dolan
Friendship between Josh Chapman and Aidan Dolan, 23, has been smooth sailing since they sat together at a LEGO robotics camp the summer before sixth grade.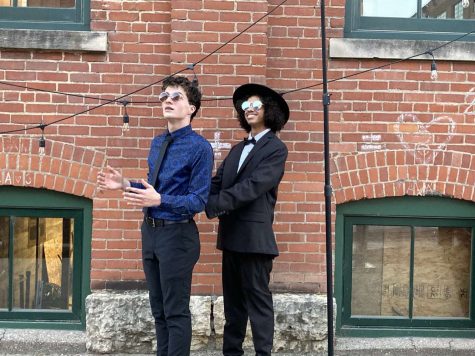 "We just clicked," said Chapman. "We shared the same interest in music and jokes."
Dolan had just transferred into the Holy Family system when he met Chapman. As a nervous new student, he was intrigued by Chapman's humorous and welcoming presence.
"He was being goofy and adding sound effects to the robots; I was just there not knowing what was going on," Dolan recalled.
When the two began sixth grade shortly after they met, they were both placed in Mrs. Molly Pfohl's class. They sat together and continued to grow closer — they've been best friends ever since. 
Show Choir and theater helped Chapman and Dolan maintain their friendship.
"He inspired me to do musicals," said Dolan. "I'm thankful for that because I have so much fun in them… I'm glad I get to continue making those memories with him." He added that Chapman makes performing arts more enjoyable because they can joke around and be together.
Chapman and Dolan rarely argue; when they do, they are able to quickly resolve the issue.
"I think a healthy relationship stems from stuffing down any anger you feel toward your best friend; don't feel emotions," quips Chapman. On a more sincere note, he added that the friendship has been relatively smooth sailing since it began; he believes this is largely due to their many similarities.
Dolan said the two move past arguments easily because they realize how unimportant they are. Rather than focusing on disagreements, Dolan focuses on their connection.
Said Dolan, "I trust him, and I'm glad that I do. He made it (the transition to sixth grade) comfortable for me… I know I can count on him."
Hanna Huntington + Amanda Pregler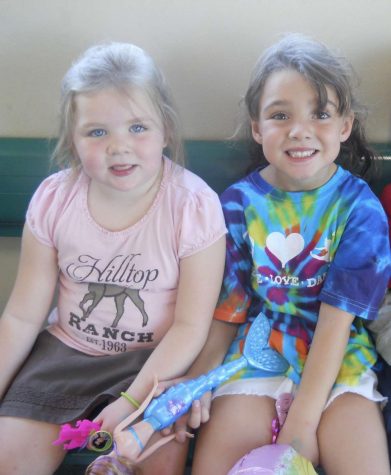 Amanda Pregler and Hanna Huntington, '24, had multiple factors acting as catalysts for their 12-year friendship.
"Our oldest siblings were in the same grade, and we ended up in the same preschool and dance classes," began Pregler. The girls got to know each other well from all their time together; they would often go to each other's houses between school and dance practice.
Huntington and Pregler's friendship had a slightly rocky beginning.
"I was kind of mean in preschool," admitted Pregler. "She was part of my 'posse,' and I would tell her what to do a lot." She later realized that she shouldn't have been doing that, and she's grateful that Huntington stayed by her side.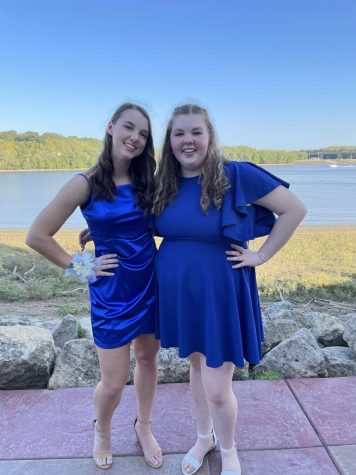 Despite this initial hiccup, Huntington is confident in their ability to solve any conflicts.
"We communicate really well and are honest with each other," said Huntington. "We just talk to each other when we have an issue or disagreement." She credits their long-lasting friendship to transparency with each other.
The girls noted that they have differing personalities — Huntington is more extroverted, while Pregler is an introvert. They viewed this as a positive from the start because it adds balance to the relationship.
"When I was quieter, she would always bring me out of my shell," said Pregler. "Something just clicked; we fit."
Leave a Comment
About the Contributor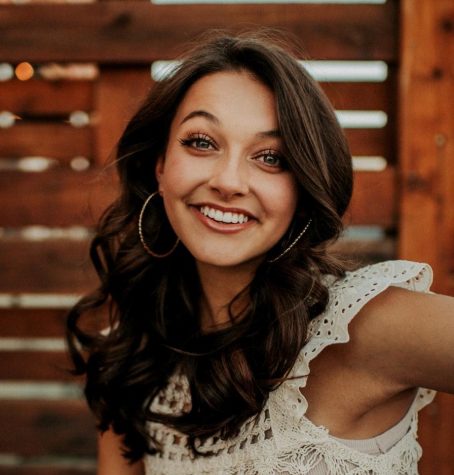 Ava Hoelscher, Editor
Ava Hoelscher is a senior at Wahlert Catholic High School and an editor of The Gleaner. She participates in show choir, ballet, dance team, and theatre....