State: It's A Tradition
Everyone knows about the 70 state banners hanging in the Wahlert gym. But most people don't know about the state traditions that play a big part in achieving those banners.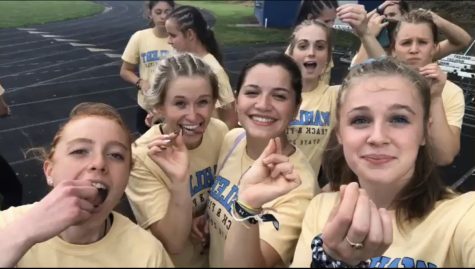 Ellie Meyer, '22,  was part of the winning state team for track and field last year. On the topic of state traditions, Meyers shared, "Right before we go off to state, we break a small piece of black rubber off of the track and swallow it for good luck. It is kind of gross and hard to swallow, but it is funny and a bonding experience."
Other sports teams at Wahlert also share a bonding experience but not in the same way. For example, Natalie Kelzer, '22, explains the traditions swimming does. "I enjoy the prayer service we do before we leave for the state. We also race cars at the bottom of the pool at our last practice, which is fun after all the hard work we had to endure."
With the pressure that athletes experience at state, you would think that when they are not racing or playing, they would be using their time for rest.  But that is not the case. "State is very bonding for the team because at the hotel the night before, we all hype each other up for the days to come, and we learn so much about one another." says Meyer.
Some teams may not make it to state, but they still have their traditions. For instance, Wahlert girls' basketball teams put cartoon tattoos on their stomach for their regional games. This tradition started at state basketball last year. Emma Donovan, '23, says, "We also got matching socks that had goats on them, so we could all match in our way."
These traditions not only form bonds, but help prepare the athletes for the competition and the hard work ahead.  Throughout the season, Wahlert various sports teams have to work hard throughout every practice and game to finally get to state. The traditions and fun they have at state make it all worth it.
Leave a Comment
About the Contributor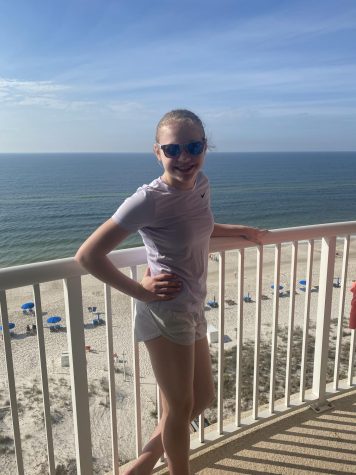 Kayla Wuebker
Kayla Wuebker is a freshman at Wahlert Catholic High School.  Kayla participates in swimming, basketball, track, and softball.  She enjoys spending time...