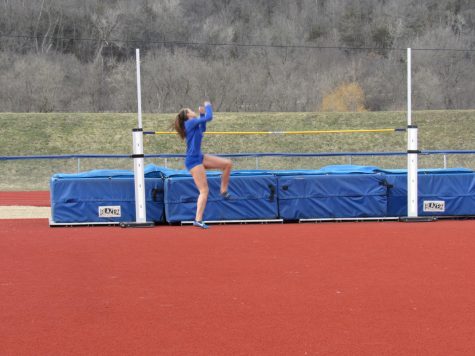 Paige Hummel, Reporter

May 25, 2018
Many of you know Aliyah Carter, '20, the crazy good athlete who was all over the Telegraph Herald during volleyball season. Carter decided to go out for track this spring and has accomplished some amazing things in that sport, too. Among those things was winning the state long jump championship with a leap ...
Emma Earles, Reporter

June 1, 2015
"These are the moments you're going to remember." -Coach J 19 girls ✔ 4 coaches ✔ 3 suburbans ✔ The Wahlert Girls' Track Team started out for state Wednesday afternoon. Two hundred miles and 20 million snacks later we arrived in Des Moines. The races began Thursday morning and...