Girls fired up to make a wrestling 'state'-ment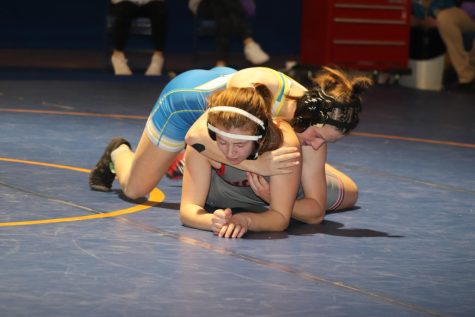 As we fall into winter sports, there is a whole lot of excitement on the horizon especially surrounding girls' wrestling. On January 12, 2022, Iowa Girls High School Association announced that girls' wrestling is going to be an officially sanctioned sport in the state of Iowa. The validation has over a thousand girls around the state going out for the sport, excited to make history. Some Wahlert girls are sharing in this enthusiasm.
"It is pretty cool that girls' wrestling is sanctioned because Iowa colleges have had their girl sports sanctioned but high schools don't. It's just cool that we have shown how far we've come and that we can prove that we can do just as much as the guys," said Avery Schmidt, '23.
Ava Blue McDermott, '24, wasn't surprised about the sport being sanctioned. "There are enough girls, so there is no reason for wrestling to not be sanctioned."
Mr. Joel Allen has been the wrestling coach for both the boys and girls, 13 years for the boys and 4 years for the girls. He is also on the State Advisory Committee along with five other coaches from the state of Iowa who helped get this sport sanctioned. Allen is excited for this upcoming season.
"I am really excited about the season. We have a whole bunch of girls out that are eager to learn and have fun, so I think we are going to have a great first official season for girls," said Allen.
He adds that there are a lot more girls going out for the sport because of this new change. 
"Last year we had about a 1,000 girls in the state of Iowa that competed, and I would be very surprised if that number wasn't closer to 1,500, maybe even 2,000 girls, which is awesome," Allen continued.
Wahlert's girls have big goals for this first sanctioned season.
"My goal is to make it to state with my friends and just have a bunch of fun," said Schmidt. 
McDermott's goal? "Winning state, obviously."
Leave a Comment
About the Contributor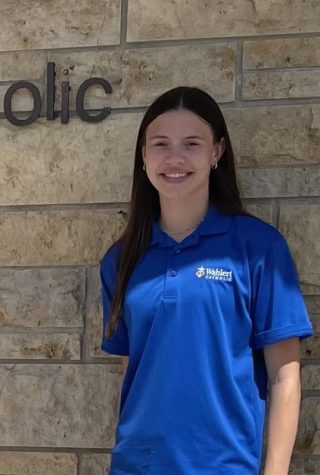 Annie Elbert, Reporter
Annie Elbert is a sophomore at Wahlert Catholic High School. As a sophomore she participates in the volleyball, tennis, and dance team. Annie loves to...