Students crushing hard on Valentine's Day
Wahlert's student body is getting into the Valentine's Day spirit by connecting with their upper and underclassmen crushes. Friday, Feb. 14th is Valentine's Day and students couldn't be happier to spread their love throughout the school hallways.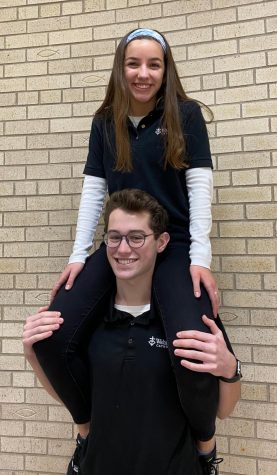 Freshman Lydia Foy crushes on senior Tanner Rudiger because of how sweet and inspiring he is at show choir. "Tanner always motivates me, and I love competing at competitions with him!" says Foy. 
Lily Morarend, '23, crushes on Jack Crahan, '21, because of his talent at the Rock the Rafters' showcase.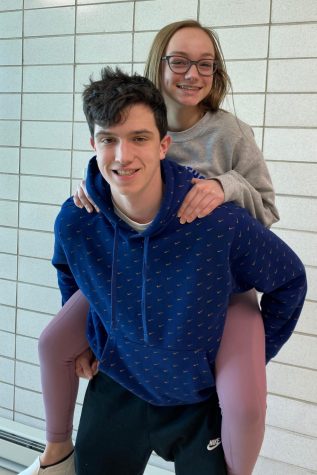 "I was paired with Jack for the coed dance, and he was such a fun partner. He is my upperclassmen crush because, in my opinion,  he is the best looking among the junior class," says Morarend.
Brant Perry, '22, and Anna Jensen, '20 crush on each other. Perry says he crushes on Jensen because of her basketball skills and how talented she looks on the court. Jensen admits, "I have a crush on Brant because he is Libby Perry's little brother."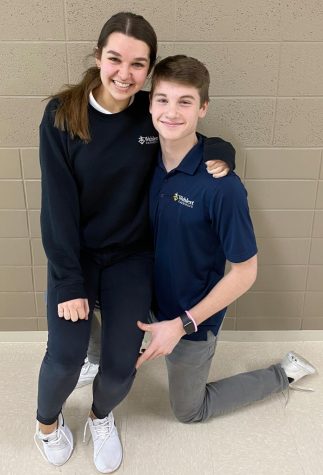 Underclassmen Jack Freiburger, '21, crushes on upperclassmen Ashley Steele, '20. "I have a crush on Ashley because I love that everytime she sees me she greets me with the biggest hug and smile!" says Freiburger.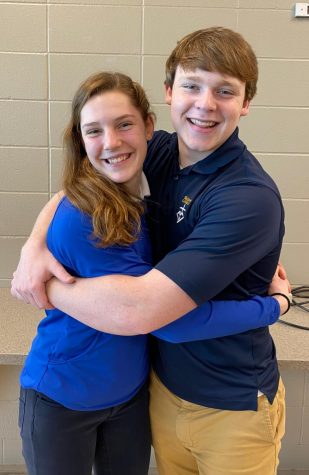 Upperclassman Hughie Doyle, '21, crushes on underclassman Emma Donovan, '23. "Emma is my crush because she is really good at basketball, and she's pretty tall," says Doyle.

Upperclassman Hannah Krapfl, '21, says underclassman Patrick Rambosuek, '23,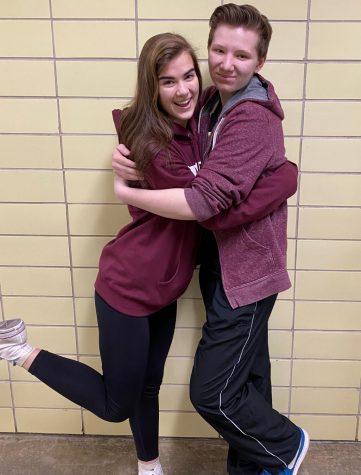 is her crush because he is always making choir so entertaining! "Patrick is such a sweet kid and I love his personality," said Krapfl.
Senior Charlie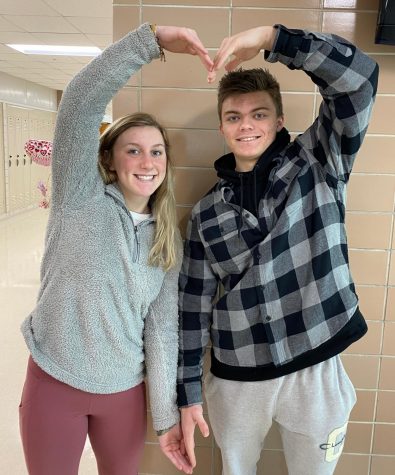 Vandermillen crushes on freshman Meghan McDonald. "I have a crush on Meghan because before every one of my games she holds my sweatshirt and phone for me," says Vandermillen.
Leave a Comment
About the Contributor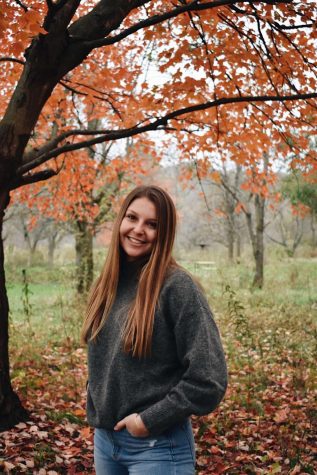 Sophie Skemp, Reporter
Sophie Skemp is an editor on the Gleaner. Skemp is a senior and dances on Wahlert's dance team, as well as competing with Xtreme Dance studio. Sophie also...