Oh, the places you will go
When sitting in desks, many students may be craving to get away from the hustle and bustle of their everyday lives at school. While a vacation may be too far away, require too much time, or even be a little pricey, a few Wahlert students have found places in the Midwest that would be great for a weekend getaway.
For those who enjoy being near water, Charlie Jaeger, '20, recommends taking a trip to Traverse City, Michigan. 
"It's about an eight hour drive, but it's near Torch Lake, which is one of the most beautiful lakes in the United States," Jaeger said. "I would probably spend my time fishing, boating, and swimming in the lake."
On a weekend with nice weather, Erin Scott, '20, agreed about being outdoors. However, she would prefer to be in Chicago, Illinois.
"I feel like a lot of people who go to Chicago don't spend a lot of time walking around, but when I was exploring, I found that there are some really fun public parks and beaches to go to," Scott said. "I really want to go sailing on Lake Michigan," she adds.
Scott also explained how she likes to spend her weekends in Madison, Wisconsin, with her family.
"I would say that I go to Madison with my family about one weekend every two months," Scott stated. "One time we got to go up to the Memorial Union Terrace to watch a concert, which was super fun. Another time we ate at a restaurant that was located above an art museum and it was really pretty. There are  a lot of things to do in Madison, so I never feel bored."
Scott also mentioned spending time in Iowa City, where Lydia Foy, '23, also enjoys going for a variety of reasons. For Foy, food, shopping, and getting to see her sisters are motives behind her favorite destination.
"My sister Allie took Sophie and I to a really good bagel shop called Bruegger's," Foy said. "We also shop at a lot of unique boutiques that aren't located anywhere else. In general, though, I really like just getting to spend time with my sisters whether we are going out or just chilling at home."
Anyway, getaways can begin anywhere. Whether far away or close to home, it's important to take time to explore new places and give yourself a break. As Dr. Suess wrote, "just never forget to be dexterous and deft. And never mix up your right foot with your left."
Leave a Comment
About the Contributor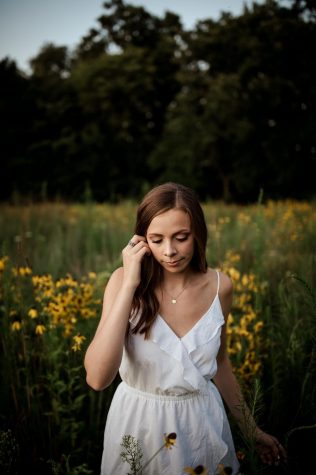 Maddie Roling, Editor
Maddie Roling is a 2020 graduate from Wahlert and a previous co-editor on The Gleaner. Maddie was co-captain of the varsity football cheerleading squad,...