Smith incorporates "growth mindset" into new teaching methods
Hang on for a minute...we're trying to find some more stories you might like.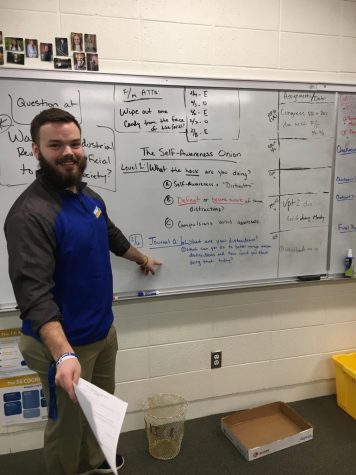 In Mr. Cole Smith's first year of teaching, he looked  like a member of the senior class who was a shave or two overdue.
Now, Smith, in his fourth year at Wahlert, dons an elder statesmen's beard and an ever-growing teaching resume. Once the subject of jokes for sleeping late in his first year of teaching, Smith is now planning on receiving a masters in educational leadership. This evolution is not a surprise to anybody who has spent a few hours with Smith and his philosophy to get 1 percent better every day.
"This degree is essentially promoting the practice of not being stale as a teacher, and consistently looking to improve in everything that I do, whether that be through activities, tests, or readings," said Smith.
Smith plans on studying his AP Government students emotions over the course of the second semester for his capstone project. These various studies all relate to the idea of having a "growth mindset."
"I want to see how (my students) handle stress or adversity. I know it's something I struggled with in high school, and I see it with my students, but sometimes you don't know the real basis of those emotions," explained Smith.
Mr. Smith is a man with a plan and has a career path in mind for years down the road.
"My end goal has always been to get my doctorate and teach education in college. I was always fascinated by my professors in college and knew that this was something that I wanted to do," said Smith.
While this degree certainly helps achieve that goal, Smith is also wary of the immediate implications of the degree.
"This is a stepping stone to that path, but it also allows me to realize that consistently improving is not pushed by a degree, but it is a daily and weekly practice. I want to pass that on to my students."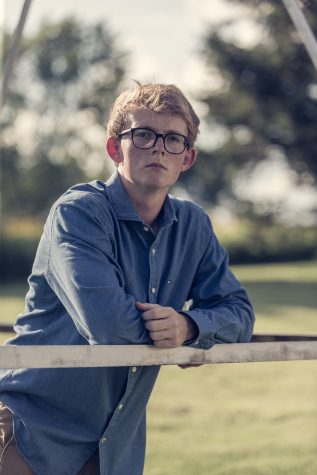 Jack Doyle, Editor
Jack Doyle is a senior editor at Wahlert. He is involved in golf, basketball, Business Team, and Student Senate. He enjoys reading, finding new music,...