Hockey hospitality amongst Eagles
Family isn't always blood. It can be the people who make your favorite meal for supper. It can be the ones who have your back when nobody else does. It can be the ones who never fail to put a smile on your face every time they recite that cheesy joke.
In the United States Hockey League, players have a family they can live with during their season. These families are called billet families. Mary Edwards, '19, and her family host James Sanchez and Willie Knierim from the Dubuque Fighting Saints. Both grew up playing hockey together in the Chicago area.
Knierim and Sanchez are team captains for the Saints, which is currently ranked third   . The two play as forwards, James being a center and Willie being a left wing. Both came back to the USHL after playing in college for two years. Willie played for Dubuque 2014-2016. Knierim and Sanchez both plan to play for Arizona State next year.
"I love the connection my family makes with these strangers who turn into family," Edwards said. "I create a bond with all the guys we host that is similar to the relationship of a brother and sister."
The Edwards family has been billeting for six years, and Mary has eight "billet brothers" total. Every year, the players arrive in Dubuque around late August and can stay as long as May, depending on how far the hockey team makes it in the playoffs. Edwards explained how Knierim and Sanchez are used to being away from home, but joked that they mostly miss their pets.
"I always miss the guys when they leave," Edwards expressed. "I get used to them being around everyday so it becomes hard to say goodbye. However, my family stays in contact with everyone, and we actually visit them in college whenever we can!"
In order to become a billet family, an application online must be filled out. Following, there is an interview and a home visit with the hockey team's coach and the billet coordinator.
"Overall, it's a great experience," Edwards stated. "It brings lots of laughter and fun into our lives!"
Leave a Comment
About the Contributor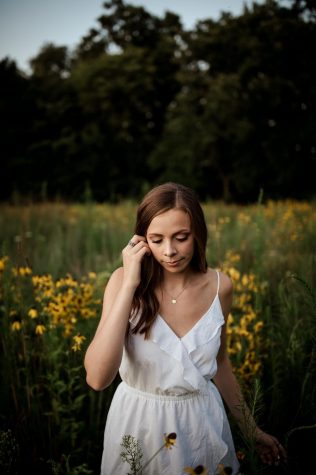 Maddie Roling, Editor
Maddie Roling is a 2020 graduate from Wahlert and a previous co-editor on The Gleaner. Maddie was co-captain of the varsity football cheerleading squad,...