Medellin: Playing into the future
Hang on for a minute...we're trying to find some more stories you might like.
Anthony Medellin. You've most likely seen this sophomore walking the hallways from class to class. But there is much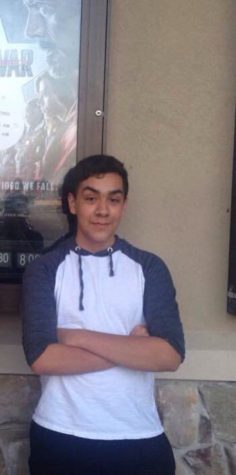 more to him than meets the eye. Once you get to know him better,  he becomes a very interesting person, and if you ever talk to him, he prefers to be called Tony.
Much like other students at Wahlert, Tony has a passion for music. More specifically, a passion for playing the guitar. Tony started playing guitar around the beginning of eighth grade and has been loving it ever since.
But he doesn't just play it for fun. He is a part of guitar ensemble and show band at Wahlert. He became involved in show band when Mr. Traylor came up to him during guitar ensemble and asked him if he wanted to play band for show choir, "The rest is history," he said.
Aside from his music, Tony is also big in his faith. He participates in Bible Study "because it is a good way for me grow in my faith, and to get closer to God."
Tony also enjoys doing covers of songs he likes. He really likes to do covers of Ed Sheeran, one of his favorite artists, on his Youtube channel, Osi Bear Covers.
Tony is most definitely is a very unique person. Michael Zimmer, another sophomore and a friend of Tony, said that "Tony is a great friend and a very funny guy."