Six years of running pays off as Huseman makes varsity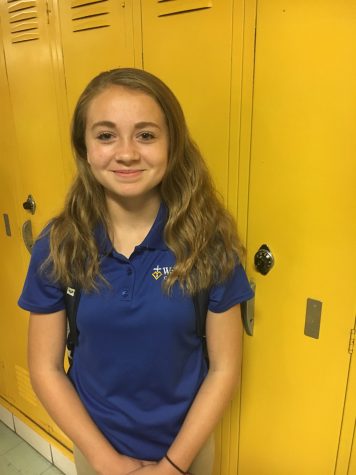 This year's cross country team is off to a great year with all of their success. Although it is usually unlikely for a freshman to make it onto varsity, but that's not the case this year.
The varsity team's youngest member is Aunna Huseman, '20. Huseman started running in third grade with her mom, and it has been a part of her life ever since.
"Running lets me get my anger out," Huseman,'20, explained. "It's also fun to run with other people and talk."
Huseman's personal best time on the cross country course is 20:14, and she is planning on participating in soccer this spring, too. After high school, Aunna hopes to continue her running career in college, and quite possibly, as a profession.
"Aunna is a great teammate," Jacquelyn Peckosh, '20, explains. "She is very supportive of everyone on the team and, in my opinion, is the best runner."
"Aunna constantly has a smile on her face and is overall always happy," Coach Cynthia . Wagner commented. "I have known Aunna since she was in elementary school because she has done cross country camps during the summer. Most kids wanted to run 1 to 2 miles, but I remember she always wanted to run 3 to 4 miles. She has grown to be a very successful runner who's always wanting to improve each meet."
As the hard working cross country team approaches its regional meet on Thursday, Oct. 20, Huseman is sure to play a role in whether or not the team qualifies for state for the third year in a row.
Leave a Comment
About the Contributor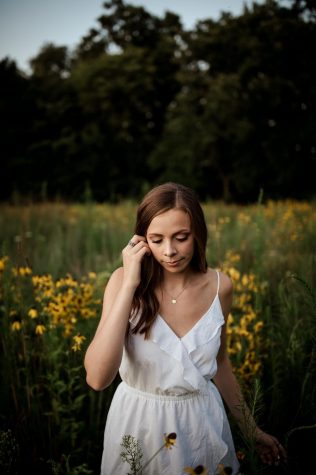 Maddie Roling, Editor
Maddie Roling is a 2020 graduate from Wahlert and a previous co-editor on The Gleaner. Maddie was co-captain of the varsity football cheerleading squad,...