Dancers ready to shine at State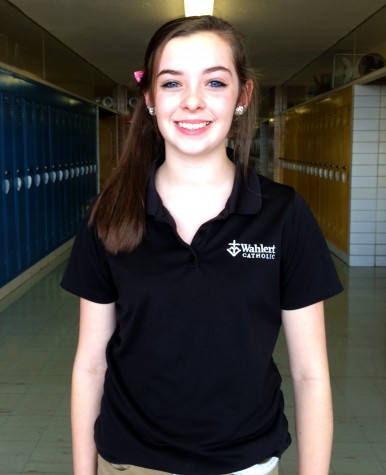 For freshman Sophia Huntington, dance is a way of life. She has been dancing for eight years at Studio 5678 and has had quite a bit of competitive dance experience already.
"Since I'm already on a dance team, I know what out of town dance recitals are like," Huntington said. "Dance is very fun, but it takes a lot of effort. I've put a lot of hard work into it, and I would consider myself to be pretty good."
Regardless of all her previous experience, this is her first year going to state, and she is excited to take her dancing ability to the next level with the rest of the Wahlert team.
This coming weekend, while the rest of us will be busy putting up Christmas lights, Sophia and the thirteen other dancers will be heading to Wells Fargo Arena in Des Moines. On Dec. 3rd and 4th, the dance team will perform a couple different dance routines, while competing against other high school level teams.
Even veteran performers can start to feel the nerves before a big show. "I'm most nervous for the actual performance. I dance in front of large audiences all the time, but this is a pretty big deal for our team," Huntington said. "I know our coach would like us to do well, but there isn't a whole lot of pressure on us. It's really more for fun."
Fourteen may seen like a small number for a team, but they work well with what they have. "I love the people on the team and how close we are. All the dancers are really talented and fun to be around. We're going to have a great time in Des Moines, and that's all that matters," said Huntington.
Leave a Comment