Shining for Shane
On Sept. 30th, the Wahlert community came together to remember Shane Broderick, '12. As a student at Wahlert, Broderick was involved in soccer, cross country, wrestling, and The Gleaner.
Katie Wedewer and Danielle Hasken, Broderick's former classmates, organized Shine for Shane. The 5k had around 150 participants and was held at Wahlert.
"Danielle and I started thinking of ways that we could honor Shane over the weekend of Wahlert's homecoming," Katie Wedewer said. "We took into account that Shane participated in cross country and that it was our 5 year reunion, which were both perfect reasons to bring people together for a 5k. He is missed every single day, so this was just another way to keep his memory alive."
"It was a beautiful day for the event," said Libby Perry, '20. "The course went behind the back part of the soccer field, around the baseball field, to Veteran's Memorial Park, back around the baseball and soccer fields, and finished on the track."
Clare Broderick, '20, thought the 5k was a great way to remember her brother Shane.
"A lot of Shane's friends came back from Creighton," Broderick said. "I think they did a great job of honoring Shane with a 5k because he participated in cross country."
Molly McDonald, '20, also thought that the run went well. "There are a lot of runners at our school," McDonald stated. "If the event continues annually, I think that more and more people would come every year."
All of the money raised will go towards the scholarship fund established in Shane's name and the Broderick family really appreciated all of the support. Wedewer and Hasken plan on organizing Shine for Shane again in the future.
Leave a Comment
About the Contributor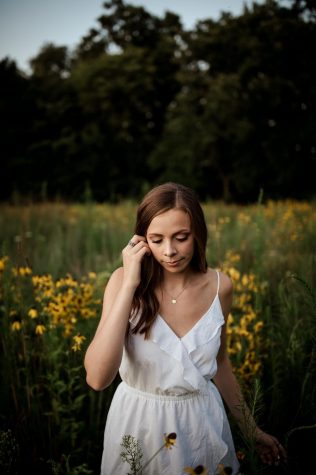 Maddie Roling, Editor
Maddie Roling is a 2020 graduate from Wahlert and a previous co-editor on The Gleaner. Maddie was co-captain of the varsity football cheerleading squad,...