Catholic Schools Week Themes
As we enter Catholic Schools Week, we not only remember what it means to walk the halls of Wahlert, but we come together and celebrate.
On  Monday, we kick off the week with comfy day, and donuts will be for sale  before first hour by the junior class. Just a friendly reminder that students may wear yoga pants, flannel pants, jeans, shorts, T-shirts, sweatshirts, and hooded sweatshirts. There may not be any holes in any clothing and all other dress code rules still apply. Clothing that is inappropriate for a Christian learning environment and shirts with references to tobacco, alcohol, or inappropriate sayings may not be worn. These stipulations should be followed for all dress days.
On Tuesday, the theme is Noah's Ark Day. Students are asked to find someone to pair with  at Wahlert and  to dress in matching clothing.
Mass will be held on Wednesday, which is class distinction day. Although students must  be in uniform, 9th graders are asked to wear a white polo, 10th graders a navy polo, 11th graders a royal polo, and 12th graders a black polo. If students  wear a dress code fleece, track jacket, sweater, or sweatshirt over the polo, please follow the indicated colors.
On Thrift Thursday, which is the last day of Catholic Schools Week, students are asked to dress in thrift clothes. These include old clothes, throwback clothing, or unmatched clothing. Also remember that Thursday will be the last day to hand in your donations for St. Vincent de Paul. All clothing donations should be clean and taken to Ms. Barb Ressler's room.
Leave a Comment
About the Writer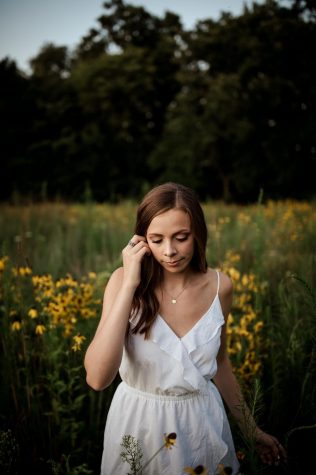 Maddie Roling, Editor
Maddie Roling is a 2020 graduate from Wahlert and a previous co-editor on The Gleaner. Maddie was co-captain of the varsity football cheerleading squad,...