J-term allows students to explore their interests.
The 2022-23 school year will bring many changes, one of which is the new January term or J-term. J-term offers a lot of exciting opportunities for students to pursue their passions.
"J-term allows our students to really experience, whether it be an internship or a job shadow for two weeks straight, being able to be immersed in that environment or maybe exploring a new topic that they've never explored before," explains Ms. Mariah Reeves, the Academic Innovations Coordinator. "January term will be helpful to students because it gives them an opportunity to have a two-week, full-time exploration of a particular topic or interest area." J-term offers a lot of options for students, but what exactly are they?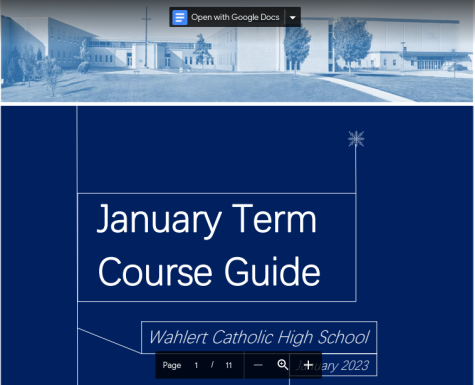 "We will be building a house for people that can't afford a house. We will be there for five days and spend two days traveling and then two days will be focused on building that house," says Mrs. Nancy Leonard about the Homes of Hope Costa Rica trip. "On the last day we're going to show kids around, and we're going to go to a coffee plantation and spend some time at the beach."
Another option for J-term is the ABCs of the Driftless Area, which is led by Ms. Korrin Schriver.
"So we'll be learning about the geology and geography of the area, the living things, both plants and animals, that call this area home. And also the cultural influences, like Julien Dubuque and the Native Americans that have lived in this area, and the different groups that have come in and inhabited the area," says Ms. Schriver.
No matter what you pick, J-term offers students a chance to take a break from normal school activities while exploring new interests.
Leave a Comment
About the Contributor
Olivia Brimeyer, Reporter
Olivia Brimeyer is a freshman at Wahlert Catholic High School. She enjoys spending time with family and friends, petting her dog, and sleeping in. Olivia...