Drawing Comparisons with the Art Club and the Art Department
"Art is like therapy," said Marco Morel, '22. "When we paint, people can enjoy the art, and people can take their art in a different way." In other words, people can take their art in a completely self expressive and different way.
  Morel, a senior in Art Club and a Graphic Design, has been able to dive into art's importance through Wahlert's offerings.
The Art Club and the Art Department offer many ways for students to explore art. Many students feel that art is essential for exploring new ideas. 
Art at Wahlert takes many forms according to art teacher Ms. Molly McAndrews. 
"We offer a wide variety of media and options for students who want to explore a range of physical and digital art. We offer a lot of classes, like textile design and digital photography, for students who want to explore that area," said McAndrews. "We try to give students a wide range of choices and valuable experience with art." 
While traditional art classes are an important option, the Art Club offers a different version of art. 
Morel said, "Art Club is really fun because you can meet people from all grades. Marina [Hishikawa, Art Club pPresident] has a lot of creative ideas." While art classes focus on creating final products and gaining knowledge, the art club allows students to experiment with ideas." 
Even though the Art Club is mainly for creating art, another goal is to have fun. 
Art Club President Marina Hishikawa, '22, said, "I wanted to start Art Club again because I liked the environment in my freshman and sophomore years. I wanted to find a community that I could click with and have fun with." 
Regardless of where a student chooses to express their creativity, McAndrews believed that art offers the chance to explore one's self.. 
"Art can be another voice when writing is not an option, and it is something that not a lot of people normally do. It exposes people to the community; they can make more connections," said McAndrews. "Art lets people use different parts of their brains they wouldn't normally use in a class setting, and it's not like writing or reading where there are specific answers."
Leave a Comment
About the Contributor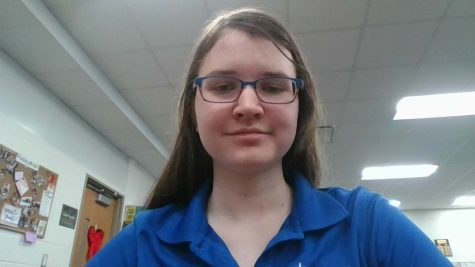 Helena Sinton, Reporter
Helena Sinton is a freshman at Wahlert Catholic High School and a reporter for The Gleaner. She plays the flute and reads lots of books. Some of her hobbies...