Coloring our community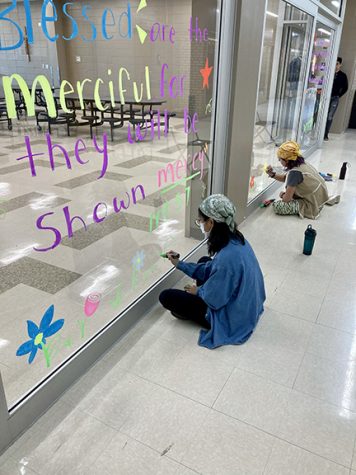 Art Club used to be a chance for people to socialize, relax, and do art. This year, however, it has become so much more than that. 
Art Club president, Marina Hishikawa, '22, said, "We didn't even have an Art Club last year with how messy the school year was. Compared to my freshman year, we've become more organized and we're pushing to do bigger things within the school rather than just the DIY projects we've done in the past." 
These bigger things have included fundraisers and decorations for our school dances. 
Art Club member, Alexa Jaeger, '24, said, "For homecoming we made a backdrop and some decorations for the cafeteria." 
These decorations included fake leaves falling from the ceiling and a photo booth for some last minute pictures.
Later on in the school year,  Art Club members brought their talent to the cafeteria. 
"We made earrings and sold them at lunch," said Marco Morel, '22. 
Art Club vice president, Wanti Du, '22 said, "I am hoping to do another fundraiser sometime around spring if possible." 
Before doing another fundraiser, however, Art Club was recruited to decorate the school for Catholic Schools Week. 
"We painted the windows with what we believe being a Catholic means at Wahlert. We're celebrating the community we're in, and we're happy that we can share this with the people that look at Wahlert from the streets and the people that look at Wahlert from within," said Hishikawa. "After this week, we're going straight into helping set up for the winter formal, which we're super excited for."
Despite taking on bigger projects this year, members say they love being part of  Art Club because it provides them a relaxed environment to be creative and get to know new people with similar interests. They are always open to new people, so if you're interested in joining don't hesitate to reach out to Marina or Wanti.
This year the Art Club has come out of the shadows and its members are applying their artistic ability into helping the school become a brighter and more colorful place.
Leave a Comment
About the Contributor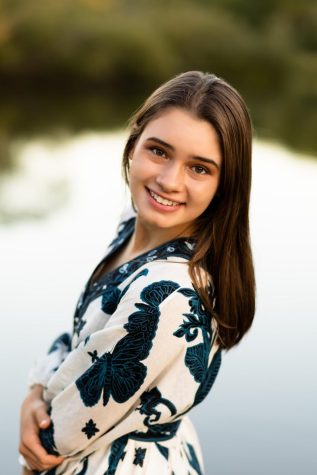 Katie Cushman, Reporter
Katie Cushman is a senior at Wahlert Catholic High School and a first-time reporter for The Gleaner. Katie is involved in cross country, soccer, and skiing....