New year, new goals
by Ella Olberding
Of the Gleaner
A new year means new opportunities. Everyone seems to be asking, "What's your New Year's resolution?" Many use the new year to grow themselves and set new goals. Here at Wahlert, student body members have some unique goals in2022.
"In 2022, I am trying to wear a new outfit each month that is out of my comfort zone," shared Lydia Foy, '23. 
Foy has put together outfits she would typically avoid; she hopes to grow her skills in fashion design by getting out of her comfort zone. 
Mia Kunnert, '22, is kicking off the new year by exercising her mind as much as her body. Similarly to Foy, Kunnert aims to better herself by pushing herself out of her comfort zone. 
"This year, I want to work out and read more. My friend and I have been in the weight room more often since we have been back from break. The harder part is going to be finding time to read everyday," said Kunnert.
Kate Hingtgen, '22, is also trying to get back into a routine of moving her body this year. Hintgen is a trained yoga instructor with big ambitions. 
"I was really good about going to yoga on Mondays at 5 a.m. last year. I fell out of my routine recently, and am trying to get back into it this year," said Hingtgen.
Carson Cummer, '22, is working on something a little different this year. He has made many body-centric resolutions in the past; this year, he is focusing on his emotions. 
"I am trying to control my temper better in 2022," shared Cummer. "I recently suffered an injury and am sitting out from a sport due to how I handled my anger. I am going to work on how to avoid punching a wall when I am mad."
The Wahlert communitunity is ready to make the most of 2022 and use it as a year to improve, both mentally and physically. After conquering the weird years of 2020 and 2021, Wahlert students are excited to make 2022 a year for the books.
Leave a Comment
About the Contributor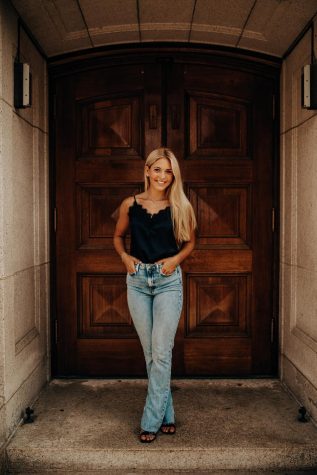 Ella Olberding, Editor
Ella Olberding is a senior at Wahlert Catholic High School and a second year reporter for the Gleaner. Ella is involved in FCA, Track and Field, and Soccer...