Greiner: Wahlert's own Johnny Appleseed
Without fail, Colin Greiner, '22, arrives at school each week with a fresh batch of apple cider doughnuts to share with classmates and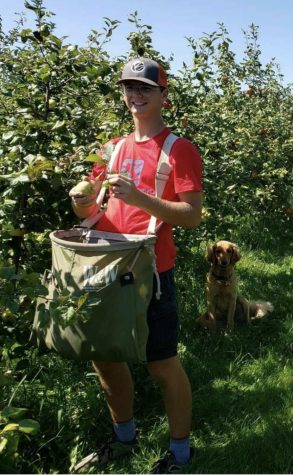 friends. Those doughnuts are part of the bounty of his family's apple orchard, Orchard Landing. Greiner's family founded Orchard Landing Apple Farm in 2015, initially planting 400 apple trees. The Orchard has since expanded to 1,400 trees and grows 13 varieties of apples that are harvested from late August until early November. 
Orchard Landing is not only an apple farm but also a grass runway for private airplanes. Greiner says, "Every weekend three to eight private airplanes land for doughnuts and apples. We don't have any activities like other apple farms yet, but we do have airplanes." 
The Orchard is 15 minutes south of Galena or 12 minutes by plane from the Dubuque Airport, making this a popular spot for locals and tourists passing through Illinois.
Greiner is unsure about whether he enjoys owning The Orchard, but it's proven to be a big commitment in his life. "It can be a lot since I am obligated to work on the weekends and during the school week, but being able to pick an apple directly off of the tree to eat every afternoon is really cool," Greiner says.
Wahlert's own Johnny Appleseed is kept busy, for Orchard Landing is mainly focusing on its products: making doughnuts and picking thousands of apples. 
Greiner has worked with apples for six years now, and he has picked up a few tricks along the way. "I am able to cleanly slice an apple with my bare hands and can identify every type of apple by either tasting or observing the spots," Greiner says.
Make sure to check out Orchard Landing Apple Farm this fall for fresh apples, honey, maple syrup, jellies, and above all, their famous apple cider doughnuts. 
Leave a Comment
About the Contributor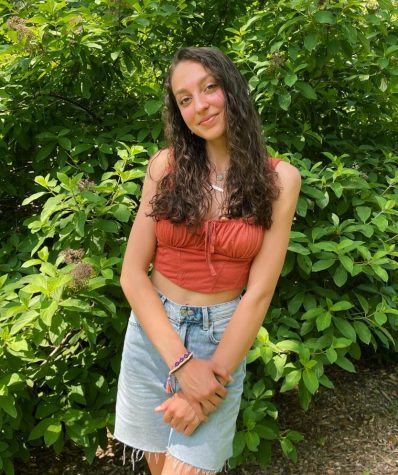 Anna Sigwarth, Editor
Anna Sigwarth is a current senior at Wahlert and an associate editor on The Gleaner. She is a part of the volleyball team, is a member of Wahlert Impulse,...