Juniors hold high hopes for senior year
Senior year: something that students marvel during childhood, but are never fully prepared for. Senior year may be the end of high school, but it is just the beginning of the rest of life. College decisions are made, final seasons are played, and the concept of adulthood becomes a reality.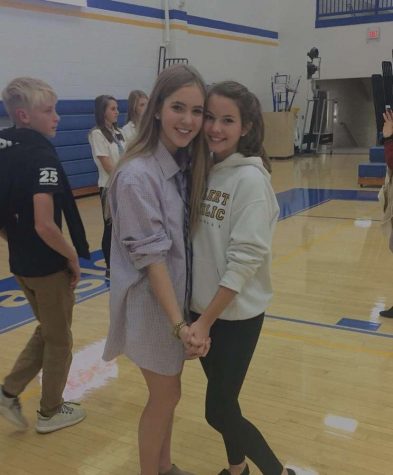 Here at Wahlert, the class of 2022 is preparing to become those hope-filled and stressed-out seniors. 
Jackson Haugen and Katie Cushman, '22, agree that the college aspect of senior year is the main source of their nerves. 
Haugen said that "finding motivation to do college applications and then being stressed about getting into those colleges" is what he is most nervous about for senior year. 
Ella Olberding, '22, touched on the stress of college applications, as well as worrying about the rest of her life. Making decisions at 17 and 18 years old that may determine the rest of one's life is a difficult concept to wrap the brain around. But, those concerns are not always the main focus, since many soon-to-be seniors are also talking about the many things to look forward to. 
A positive aspect that the class of 2022 is looking forward to is being school leaders, especially when it comes to the Nest. 
Olberding said, "I am happy my days of showing up to the game an hour early to get a good spot in the Nest are over."
This is something that most of next year's seniors can likely agree on. Along with having good seats, running the Nest, and creating new themes for the games, many students are also looking forward to being leaders in general.
With that, Haugen, Cushman, Olberding, and Brant Perry, '22, have words of advice to next year's juniors.
Olberding and Cushman both shared advice on the school aspect for juniors, saying, "Make sure to study for the ACT, choose your classes wisely, and balance out the hard and easy classes."
Haugen advises, "Don't try to be like senior leaders; know your role," and Brant Perry says, "Try not to stress too much; just live in the moment."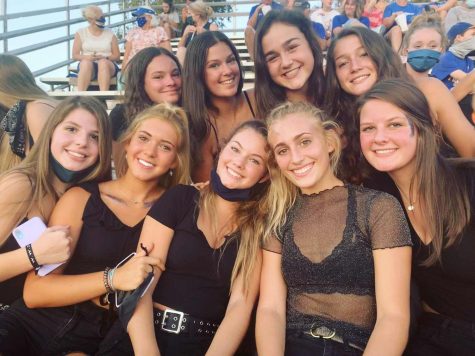 There is much to look forward to for the coming year. Don't take any of it for granted, because when the class of 2022 was told the next four years of their life were going to fly by, none of them realized how true that statement was.
Leave a Comment
About the Contributor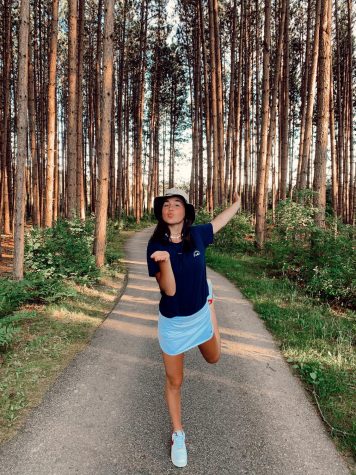 Claire Walker, Reporter
Claire Walker is a second-year staff member of the Gleaner. She is involved in volleyball and tennis, but enjoys skiing in her free time. Claires favorite...