Sleep, eat, makeup, repeat
Different trends have become popular among high school students, makeup being one of them the past couple of years. With make up artists like Jaclyn Hill, Kylie Jenner, Jeffree Star, James Charles, and more taking over YouTube, students at Wahlert and across the nation have been inspired to follow in their footsteps and experiment with makeup.
For Andrea Swift, '22, her love for makeup started at a young age.
"I always watched tutorials and would go shopping at the Dollar Tree with my neighbor to buy makeup," Swift laughed. "Eventually I grew with experience and bought better quality makeup to continue. James Charles is definitely someone I look up to because he's very talented and dedicated."
Another student, Ella Friederick, '21, also enjoys the art of makeup. Friederick taught herself how to do makeup after learning different techniques from watching YouTube videos.
"I really enjoy the beauty, artistry, and the effects within makeup, and I like how it can be interpreted in many different ways," Friederick stated. "I usually go natural for different events, but I also like creating more unique looks for the fun of it. Someday I want to pursue my passion and do makeup for people who are in plays or movies."
For some, like Connor Hartig, '20, doing makeup means something completely different today than it did at the beginning of the journey.
"In theatre back in eighth grade, there were these little makeup kits people had to buy and I thought 'I'm gonna snap,'" Hartig recalled. "I really loved this eyebrow pencil that they had, and I guess that's where it all started."
After lots of time and practice with improvements made along the way, Hartig discovered Benefit Cosmetics' eyebrow pencil.
"The goof-proof was the first brow pencil I had ever bought and to this day, I am still using it," said Hartig. "My brows used to look raggedy and disgusting, but after I realized they looked bad, I figured out how to do them the right way."
No matter who you are, doing makeup is an art that anyone can learn and succeed with. Every artist needs time to practice and improve to create a masterpiece, so stay optimistic and determined to grow.
Leave a Comment
About the Contributor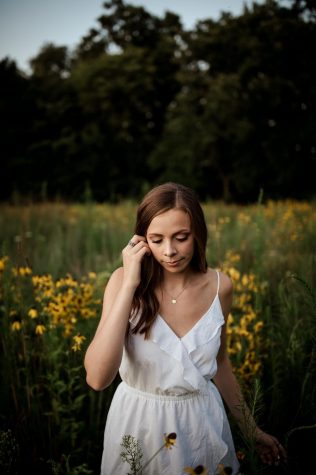 Maddie Roling, Editor
Maddie Roling is a 2020 graduate from Wahlert and a previous co-editor on The Gleaner. Maddie was co-captain of the varsity football cheerleading squad,...