Swinging for their Dreams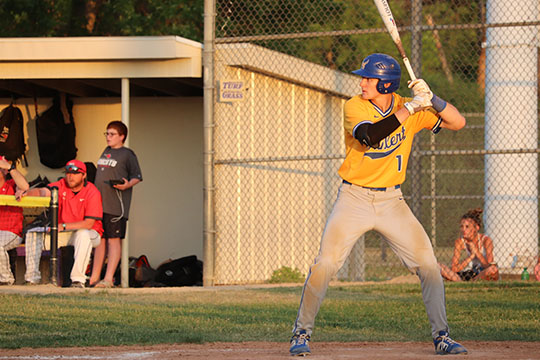 Wahlert students Aaron Savary and Tommy Specht, '22, are soaring with recent news of their college baseball commitments to Iowa and Kentucky, while also rising on many MLB teams' draft boards for the upcoming 2022 draft. 
Obviously both didn't achieve this level of greatness overnight. It takes sacrifice and dedication to get 1% better everyday. Specht credits  his biggest support system, his parents, for helping him throughout his whole journey. It was a lot to take him to showcases and travel. 
Specht still plans on attending Kentucky next year but is still hopeful about the draft in June or July, 2022. Looking back on this past year, Specht said his most memorable moment was playing in the Perfect All-American game with the pinnacle of high school talent across the country. 
Savary committed to the University of Iowa on July 22, 2021, to further his academic and baseball career. Attending Iowa has always been his dream. Savary said, "Growing up in Iowa, it's basically everyone's dream school, and their baseball program and coaches are really good. They really know what they're talking about, and I know they can help me to get to the next level." 
Savary's journey to Iowa wasn't always a done deal and the coaches actually backed off of an offer his freshmen year. Although after this past year's substate game, Iowa knew they had their man and offered him a scholarship. 
Meanwhile, the two diamond stars are still working on their dreams. For the upcoming offseason, both hope to get a bigger frame. Specht said, "I want to be a top third round pick in the next year's draft, and then I just want to stack on some weight and become a better power hitter as well."  
Similarly, Savary said, "A big thing for me is to basically put on weight to help with my exit velocity while pitching."
Specht and Savary look to the future with high hopes, and both have the integrity and skills to compete at the next level. Although their high school days are almost over, the careers of these stellar athletes are just beginning. 
Leave a Comment