Eagles went out with a battle
Almost every game this season has been a battle, but the girls' basketball team soldiered through and won the prize: They joined the other eight teams in participating in the state tournament. Sadly, their season came to a 79-57 end Tuesday afternoon after a hard fought game against the Glenwood Rams in the quarterfinals.
This game was especially hard for the seniors knowing it was their last game, but they wouldn't have wanted to go out any other way. 
"You know, as much as it stings to lose, I am happy with the game we went out on. I know my teammates and I left everything out on the court. Sometimes the ball doesn't bounce your way, and the team we played could not miss. Glenwood was a great team. I am proud of our efforts, and I know that we all played our hearts out. I'm proud of our team and how far we have come together," said Maya Wachter, '21.
They truly did put it all out on the court. Qualifying for state is a huge accomplishment in itself. Becca Schmerbach, '21, said, "We all knew it was a special time, and the fact that I got to experience it with my best friends made it so much better." 
The seniors especially have  all been playing basketball for a long time, and although many teammates came and went, they stuck it out. Why?
"I have stuck with basketball because of my love of the game and everything that comes with it. I have made so many great friendships, created great memories, and learned things that I will take with me for the rest of my life. It is such a great sport that has given me so many opportunities so for that I'm grateful," said Allie Kutsch, '21. 
The past four years have provided many fond memories for the seniors.
"My favorite memory from basketball was definitely going to state," said Ana Chandlee, '21. "It was amazing. My other favorite memory was when we had the sleepover at the school with our team last year," said Chandlee. 
Gabby Moran, '21, enjoyed some of the team traditions.
"My favorite memories from basketball are going out to eat, the bus rides, and singing the national anthem on senior night," said Moran. 
Throughout the course of their four years at Wahlert, the seniors have gained some wisdom.
Mary Kate King, '21, advises next year's team "to make everyday an opportunity to get better, and when your moment comes, seize it!" 
Leave a Comment
About the Contributor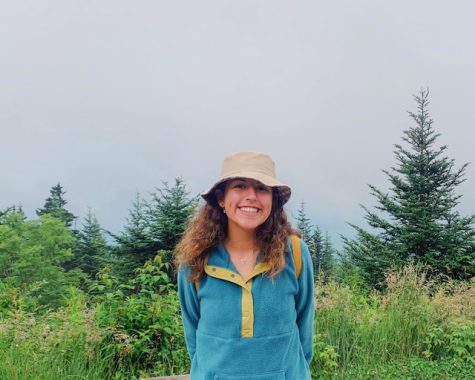 Ana Rivera, Reporter
This is Ana's third year on the Gleaner staff, she's a junior. She enjoys traveling, reading, and spending time with friends. She's involved in xc, basketball...