Step 2: Eagles beat the Saints
In the regional semi-final at Xavier High School, the Eagles flew to victory a second time in the season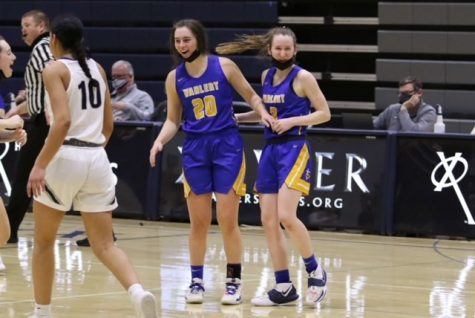 The girls' basketball team beat Xavier High School in its second regional game, 52-36, on Feb. 20th. 
Going into this game, the girls had high expectations. 
" I expected us to come off strong and be ready right from the start. We were really prepared to come out with a win," said Maria Freed, '24. 
Head Coach Kris Spiegler explained how the team prepared.
"We worked on our own stuff, making sure we could do our own plays. We worked on shooting. We also worked on the other team, their offensive sets, who their shooters are and what they ran defensively. We looked at who their ball handlers are and what kind of ball handlers they are, whether they can dribble left or right," said Coach Spiegler. 
This wasn't the first time the team had  played Xavier this season. Earlier this season, the girls team beat Xavier 56-47 on their home court. 
Having already played this team before, Emma Donovan, '22, went in with a strategy. 
"We know they've  improved and we've improved. We know what they do, and we can use it to our advantage," said Donovan.
In their most  recent game, Mary Kate King '21, explained what she thinks brought them the win. "I think that we pushed the pace from the start, and we were very effective with our transition offense," said King. 
The Eagles now  move on to their final regional game, against Waverly-Shell Rock. As the team prepares for the upcoming game, they have many goals. 
"Our goals are to continue to play the entire game with energy and intensity. To never take  a play off because the team we are playing is good, but we have to want this win and show how much we want it in order to win. Which I know we do," said Donovan.
Mindset will be critical.  Allie Kustch, '21, discusses the team's mindset as the game approaches.
"We are feeling confident. We lost to them last year, so we are ready for revenge and ready for them. Obviously our goal is getting to state, and we are four quarters away. It's exciting," stated Kutsch. 
Leave a Comment
About the Contributor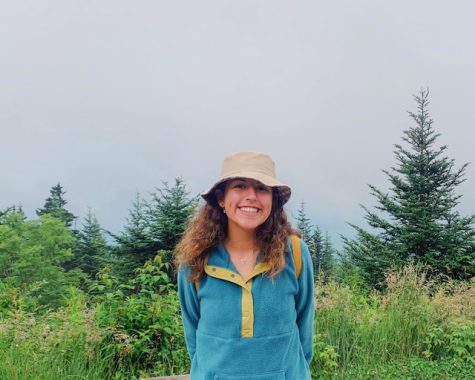 Ana Rivera, Reporter
This is Ana's third year on the Gleaner staff, she's a junior. She enjoys traveling, reading, and spending time with friends. She's involved in xc, basketball...