Sisters storm the court
Hang on for a minute...we're trying to find some more stories you might like.
There's no doubt that the women's basketball team has some pretty amazing chemistry on and off the court. Some of the undeniable bonds on the court could be a result of players sharing some DNA. This winter sports season, there are three sets of sisters on the varsity women's basketball roster.
Some would say that sisters on the court would be a recipe for disaster. However, the pairs say that their sister actually makes the game more enjoyable. The girls mention that having their sister is actually a cool way to leave a legacy on the team.
"I enjoy having her on the team because we bond a lot. It's my last year, so it's good to have my sister there. She'll have to try pretty hard to follow in my footsteps, but I think she'll do okay when I'm gone," Anna Herrig, '18, jokes about having her younger sister Morgan Herrig, '20, on the team this year.
Basketball can easily be categorized as a contact sport. The players practice countless drills and plays in practice to successfully execute them in a game.
When Emma Wachter, '18, practices with her younger sister Maya, '21, she tends to be more intense. "It's weird playing against her in practice; sometimes if I'm guarding her in practice, I'm a little more aggressive than I would be with someone who isn't my sister," says Wachter, '18.
Wachter, '18, has always been able to swap stories with her younger sister about the similar sports they play, but she is now able to share the same experiences. "It's interesting because we've always played the same sport but never on the same team as each other."
Sisters Ellie and Kaylee Osterberger, '18, have grown up playing on many basketball teams together through the years. The sisters have a very strong on-the-court connection.
"It is pretty cool playing with her. It's nice to have a sister who feels the same pain after a hard practice and the same joy after a win," says Ellie.
The Osterbergers also have an added perk of being twins: their similar looks tend to trip up their opponents. "One bonus is that we look alike. Sometimes the opposing players get confused on who is who, and which one of us they're supposed to be guarding," Kaylee adds.
This winter is the only season for awhile that the women's basketball team will have this many sisters — four of the six are seniors this year. Be sure to get out and support these pairs on the court this winter.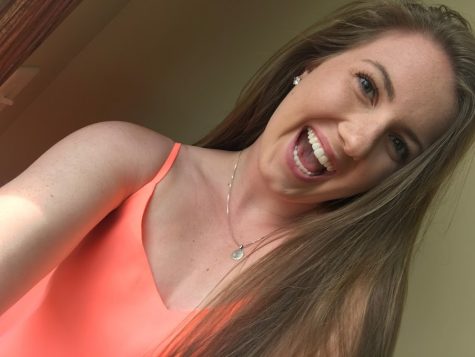 Ali Schneider, Reporter
Ali Schneider is a junior at Wahlert and is in her second semester of Gleaner. She is a member of the swim team, Interact Club, CLC, and a Student Ambassador....