Small town adventures make for big fun
Summer brings many chances to go on small adventures, and day trips are an easy way to enjoy the added free time. There are many small trips and activities you can do with friends, even in a smaller town like Dubuque.
"I really like going to Charlotte's in the morning to get breakfast, and then looking at the murals downtown or the Fourth Street Elevator in the summer," said Amya Lavenz, '23.
Some day trips out of town include shopping in Galena and going to the mall in Madison. There are also many outdoor activities in Dubuque, like exploring the Mines of Spain or the Heritage Trail. 
Tessa Berning, '22, said, "I think the Mines of Spain is a must-go place in Dubuque because it is so pretty and has great hiking."
Izzy Ungs, '23, also likes kayaking in the Mines of Spain. 
Another great local spot is the Heritage Trail where you can bike, run, walk or even fish at the pond. The 26-mile trail has lots of pretty scenery, making it a great place to go for a walk with a friend.
Another popular activity is the local farmers' market. The Dubuque Farmers' Market opened at the beginning of May and happens every Saturday through October. It is a great place to walk around with family or friends and explore all the stands. 
Berning, who works at the Fincel's stand, said, "I like the farmers' market because there is lots of good produce and different stands. It's also really fun to spend time outside in the summer and to be around so many people. I really like getting Freddie's popcorn or buying fresh flowers – and, of course, I love getting Fincel's produce."
Ungs and Lavenz also like spending their Saturday mornings at the Farmers' Market. Ungs said, "My dad and I always go, and I like Kruse Farms, but I also really like all the little jewelry shops."
An easy activity especially popular in the summer is watching the sunset. Anyone can watch the sunset from anywhere, making it a simple, fun activity that will never let you down (unless it's raining). Although you can watch it anywhere, some popular spots include: the river in East Dubuque, Sundown, or any place with a unique landscape.
As the summer gets closer, it's time to start thinking of fun day trips and activities to keep busy this summer. From supporting small businesses like stands at the Farmers' Market to watching the sunset with friends, the Dubuque area offers  many fun things to do. 
Leave a Comment
About the Contributor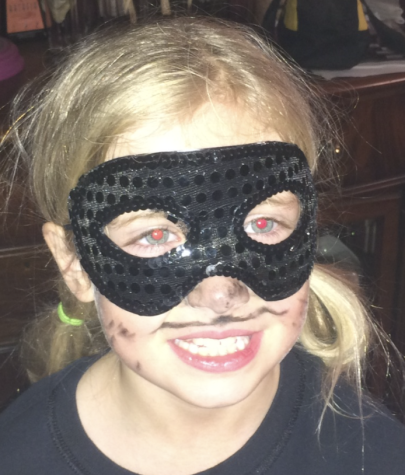 Laura Cushman, Reporter
This is Laura's second year on The Gleaner. She enjoys hanging out with friends and going on drives.