Espresso yourself through coffee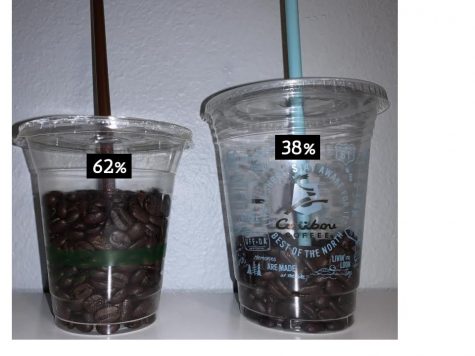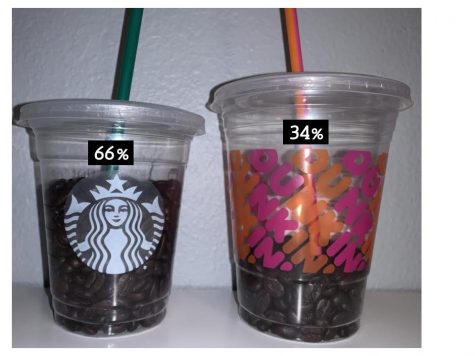 According to an Inquirer study, 73 percent of American teens drink at least one cup of coffee per day, the average being about three cups per day. But, this intake of caffeine may affect daily life more than many may realize.
Studies show that drinking a reasonable amount of coffee, which tends to be a maximum of three or four cups for teenagers, actually provides health benefits. These include reduced fatigue, enhanced memory, more productivity and even enhanced athletic performance. 
On the other hand, it has also been proven that coffee can reduce sleep quality and result in increased daytime sleepiness.
Marco Morel, '22, has a personal connection to a coffee shop. His family owns Kaladi's in Galena, so he knows quite a bit about the business. In general, he will drink a cup of coffee in the morning and an occasional cup after school.
Morel said, "My mood is only affected when I don't have coffee. I will usually get a headache or feel dead inside. You would definitely be able to tell if I didn't have a coffee that morning."
One thing that is frustrating for many teenagers is the expense of coffee. Because his family owns and he works at a coffee shop, Morel has some insight as to why it is so pricey. He explains that one must consider the high price of the coffee grounds or beans, cups, lids and labor.
Like Morel, Abby Wagner, '20, also works at a coffee shop. She works at Starbucks and tends to drink two lattes a day. Wagner has also noticed that coffee provides energy, boosts her mood and helps her get through the day.
As for cost, Wagner remarks, "I mean, Starbucks knows that people will buy their coffee no matter the price, so they might as well make it expensive."
Coffee needn't be expensive. Mr. Cole Smith makes his own coffee each morning and has found a way to make it more affordable. He buys a large container of Folger's from Hyvee and ends up spending about $3 a week on his daily coffee.
And that proves essential for Smith. "I am essentially a happier person when I drink coffee," said Smith. "It wakes me up and I have become more reliant on it throughout the years."
Leave a Comment
About the Contributor
Jamie Vondra, Editor
Jamie Vondra is a senior at Wahlert and an editor on The Gleaner. Vondra is involved in volleyball, bowling, and golf at Wahlert. Jamie enjoys creating...