Wahlert students selected as delegates in county convention
The upcoming presidential election has been heating up as delegates are preparing to attend the Democratic County Convention on Mar. 21. One alternate and three delegates were chosen, who are students at Wahlert.
Avery Fair, '20, has been an active participant in politics throughout this election cycle. Fair began campaigning for Senator Kirsten Gillibrand. After Gillibrand dropped out of the race in late August, Avery soon began supporting Kamala Harris, who also dropped out of the race in December of 2019.
"After Kamala Harris dropped out, I chose to support Elizabeth Warren because I feel like she is the best candidate to carry on Kamala's plans," Fair stated. "I think her approach of 'big structural change' will greatly impact all the issues I care about."
Fair is excited to be a delegate for Warren, and hopes that if the convention goes well, she can continue onto the state convention.
As captain of his precinct, Connor Hartig, '20, was also nominated as a delegate, but instead for Pete Buttitieg. On the night of the Iowa Caucus, Hartig was in charge of verifying the numbers of supporters in his group and reporting them back to the campaign. Between volunteering and training, all the hours dedicated to campaigning paid off for the ending result.
"I feel very honored and excited for the opportunity to support Pete," Hartig stated. "Buttigieg has the ability to deescalate the polarization in today's politics, and I believe he is the only candidate that will be able to defeat Trump."
Ella Deeny, '20, was chosen as a delegate for Pete Buttigieg also. Deeny began supporting Buttigieg through an information meeting hosted by Hartig. From there, Deeny went to a debate watch party and did more research.
"I'm excited for the opportunity to be more involved in politics," Deeny stated. 
Though an alternate, Paige Hummel, '20 was selected to be a delegate for Joe Biden. Originally caucusing for Elizabeth Warren, there were not enough supporters in Hummel's precinct caucusing for Warren. So in the second round, Hummel switched to Biden, where she was then selected as an alternate delegate for the county convention.
While there are many varying opinions within politics, the future of America lies in the hands of voters. That is why it is so important to stay up to date with potential candidates and to be thoroughly educated before deciding a final opinion. 
"Voting is not only our right- it is our power." -Loung Ung
Leave a Comment
About the Contributor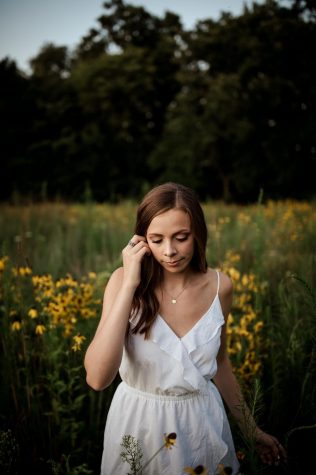 Maddie Roling, Editor
Maddie Roling is a 2020 graduate from Wahlert and a previous co-editor on The Gleaner. Maddie was co-captain of the varsity football cheerleading squad,...